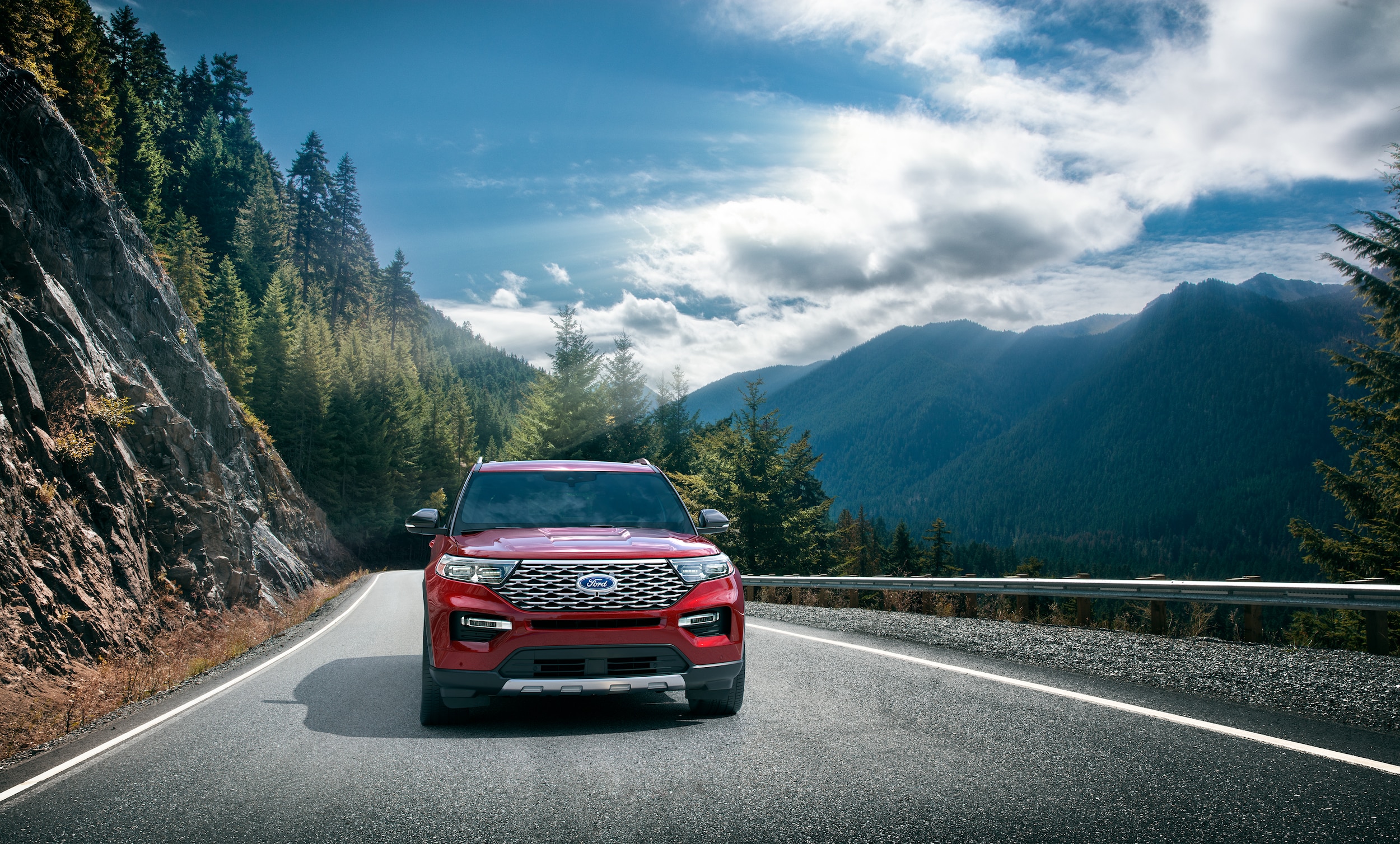 If you're about to embark on a road trip from the Livonia area, it's important to prepare your Ford vehicle for the long drive ahead. Regular service and maintenance will keep your Ford vehicle in tip-top shape, especially before hitting the highway for several days. Here are some things that you visit our service center to get checked out:
Check Your Fluids.Windshield washer fluid, power-steering fluid, and coolant are all important to double-check before leaving —look for leaks in the hoses and top off all fluids. Pay special attention to the coolant levels—getting stuck on the shoulder of I-96 with an overheating vehicle isn't part of your sight-seeing plan and can be dangerous. Change your oil too—it gets less effective in hot weather, so keep an eye on it.
Get Your Air Conditioning Recharged and Serviced: . If you haven't worried about it all winter, now is the time get it fixed before you're stuck in traffic with no breeze. Plus, not having air conditioning is unsafe, as heat stroke can set in quickly on hot days. Look out for yourself and get your air conditioning checked soon.
Ensure That Your Tires are in Good Shape. Check your tire pressure—see your user manual to see what pressure is right for your Ford vehicle—and make sure the tread depth and condition is good. Drivers in the Farmington, MI area might find it easier to keep a can of Fix-a-Flat in their vehicles during the summer, but an ounce of prevention is worth a pound of cure.
Taking care of your Ford vehicle before the summer months is important, especially before heading out on a great summer road trip. Drivers in the Redford and Westland, MI area should stop in at our service center or easily schedule an appointment online. We look forward to seeing you and taking care of your Ford vehicle soon!