This Friday premiers the 1st of our WEEKLY Bill Brown Ford's At Home Concert Series!! View the performances on our Facebook page live @6pm each Friday night for some awesome local Michigan artists and bands. This week we present
Grace Rembinski
!
Grace Rembinski
Instagram:
https://www.instagram.com/officialgracerembinski/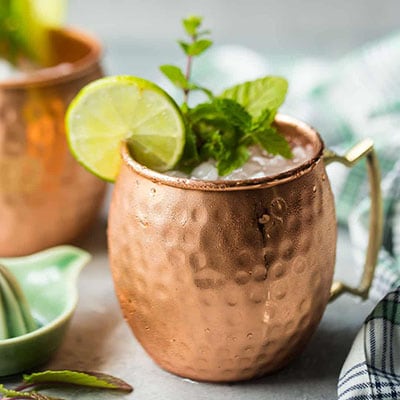 1 tablespoon (½ ounce) freshly squeezed lime juice
1. Fill a glass or copper mug with ice. Crushed ice is traditional,
2. Add vodka and lime juice. And feel free to toss the remaining
squeezed lime into the glass/mug.
3. Add ginger beer. Fill to the top with ginger beer.
4. Stir and serve! Give your Mustang Mule drink a quick stir, and
then serve! Sit back and enjoy the Bill Brown Ford performance!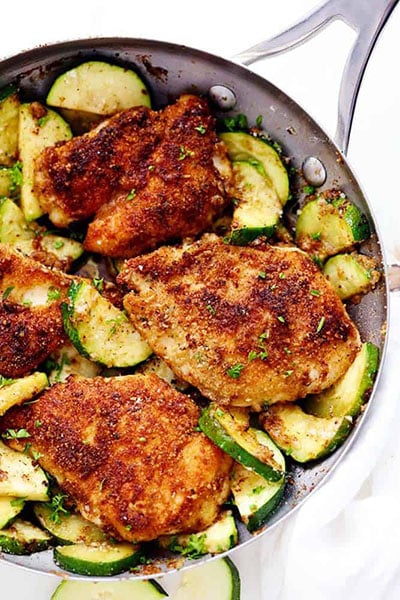 Crispy Parmesan Garlic Chicken With Zucchini
Ingredients
2 Chicken Breasts sliced in half, or 4 thin chicken breasts
8 Tablespoons butter divided
½ cup Italian Bread Crumbs
½ cup plus 1 Tablespoon grated parmesan divided
1. In a large skillet over medium heat melt 2 Tablespoons butter. To
make the chicken: Melt remaining 4 tablespoons of butter in a
shallow dish. In another shallow dish combine bread crumbs,
parmesan cheese, and flour. Dip the chicken in the butter and then
coat in the bread crumb mixture and place in skillet.
2. Cook on each side for about 3-4 minutes until the outside is
crispy and the chicken is cooked throughout. Set aside on plate.
3. Add 2 Tablespoons of butter back to the skillet and sauté the
minced garlic for a minute. Add the zucchini to the skillet and sauté
until tender. Salt and pepper to taste and add some 1 Tablespoon
parmesan. Add the chicken back to the skillet and heat for a minute or