Custom Order the 2023 Hybrid Ford Explorer —A Versatile SUV Primed for Excellence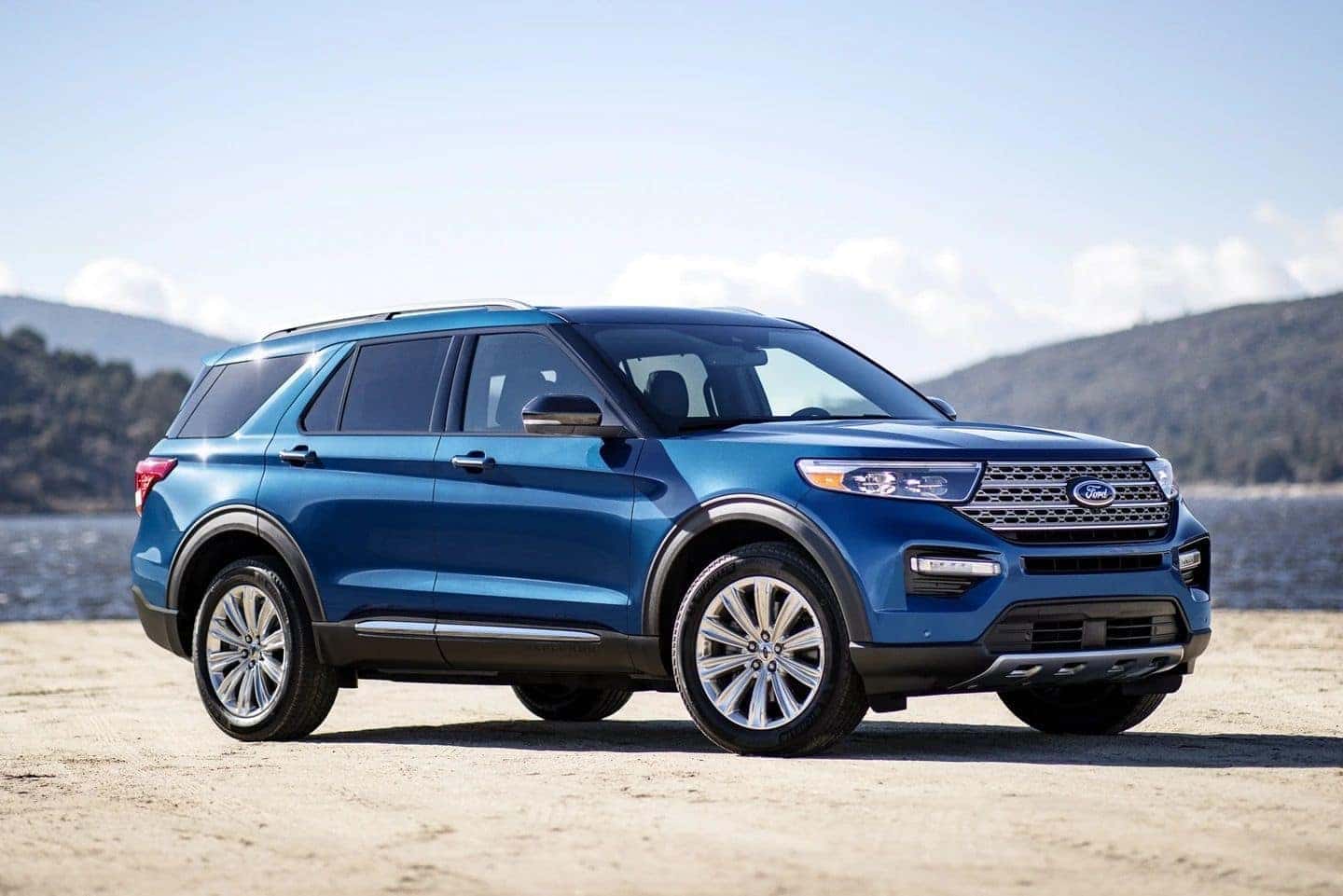 With its cutting-edge powertrain, breathtaking looks, comfortable interior, and class-leading safety features, the 2023 Ford Explorer Hybrid is sure to pique the interest of SUV lovers near Metro Detroit. The well-rounded SUV is the perfect combination of a capable off-roader and a versatile family vehicle. The cabin is quite spacious and offers plenty of space and comfort for the entire family. The ride is exceptionally smooth, and the handling is excellent. Moreover, the SUV's ability to traverse rugged terrains effortlessly makes it one of the most desired vehicles on the market. So, let's dive into the specifications and features and discover why the Ford Explorer Hybrid is primed for excellence.
Hybrid Powertrain & 
Performance
The 2022 Ford Explorer Hybrid is outfitted with a hugely efficient powertrain that combines a 3.3-liter naturally aspirated V-6 engine with a potent electric motor to generate 318 horsepower and 322 lb-ft of torque. The top-of-the-line SUV has plenty of power and provides an instant burst of acceleration as soon as you hit the throttle. For seamless gearshifts and a smooth driving experience, a 10-speed automatic transmission is fitted to the Explorer Hybrid. The rear-wheel drive is standard on the SUV, with an available intelligent four-wheel drive. 
Mileage
The 2022 Ford Explorer Hybrid delivers considerably better fuel economy than its IC engine counterparts, thanks to the trailblazing hybrid technology. The rear-wheel drive vehicles achieve an EPA-estimated 27 mpg in the city and 28 mpg on the highway, whereas the four-wheel drive models get 23 mpg in the city and 26 mpg on the highway. 
Cargo Space
The 2022 Ford Explorer Hybrid has ample cargo room to fit all your travel gear and carry-ons. The SUV offers 18.2 cubic feet of cargo capacity with the third row intact, and by simply folding the third row, you can increase this space to 47.9 cubic feet. With both second and third rows folded, the cargo space reaches 87.8 cubic feet, which is superior to most other hybrid SUVs of the segment. 
Towing Capacity
If towing capacity is an essential consideration for you when buying an SUV, look no further than the Ford Explorer Hybrid. The vehicle has a best-in-class towing capability of 5,000 lbs., making it easy for you to haul heavy loads safely on your next Michigan adventure. 
Interior Features
The interior of the 2022 Ford Explorer Hybrid is packed with innovative and high-tech features that will make your journey fun, pleasant, and convenient. The leather-trimmed seats with micro-perforated inserts provide the driver and front passenger year-round comfort. The voice-activated navigation system allows you to get to your destination quickly while avoiding traffic. Other class-leading interior features include rear auxiliary climate control, tri-zone electronic automatic temperature control, auto-dimming rearview mirror, multi-color ambient lighting, heated and leather-wrapped steering wheel, push-button start, rearview camera, remote start, and proximity keyless entry. 
Infotainment
The Ford Explorer Hybrid is equipped with the latest and most advanced SYNC® infotainment system that comprises an 8-inch touch screen with Apple CarPlay and Android Auto compatibility. In addition to these features, a 12-speaker Bang & Olufsen stereo, a wireless charging pad, Wi-Fi hot spot, HD Radio, and four USB ports are also added to the vehicle. 
Safety Features
When it comes to safety, the Ford Explorer Hybrid is in a class by itself. The SUV has achieved several safety benchmarks in previous years, and the 2023 model will continue that tradition with its industry-leading safety features listed below: 
• Automatic emergency braking 
• Blind-spot monitoring
 • Rear cross-traffic alert
 • Automatic high beams 
• Lane keep assist 
• Adaptive cruise control
• A 360-degree camera system 
What's New for the 2023 Model Year 
Ford Motor Company seems to be hinting that it's working on an all-electric 2023 Ford Explorer electric vehicle. Unfortunately, industry watchers believe that this Ford EV model may have been delayed until 2024 so that Ford can focus on other popular models like the Ford Mach-E Mustang and F-150 lightning. We hope we don't have to wait long for a new EV Explorer. However, Bill Brown Ford will keep you updated on the latest Ford news, so our customers are one of the first to know.
Custom Order the New 2023 Hybrid Explorer at Bill Brown Ford in Livonia, MI
Custom order the all-new 2023 hybrid Ford Explorer at Bill Brown Ford located at 32222 Plymouth Rd, Livonia, MI 48150. At Bill Brown Ford, we're proud to be the #1 Ford dealer worldwide. Whether you're looking for a new SUV or truck, our expert sales staff will help you find the vehicle that fits your needs and budget. With our exclusive customer incentives and flexible trading policies, you can get everything you want with fewer hassles than ever before. Visit us today to receive up to $1000 off your next custom order!
Custom Order the 2023 Hybrid Explorer Contact Us