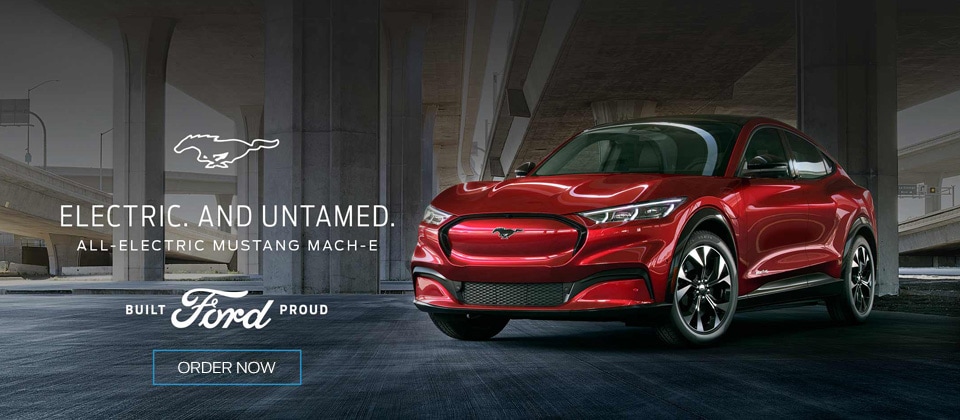 New Ford Mustang Mach-E for Sale in Livonia, MI
The 2021 Mustang Mach-E is now for sale at Bill Brown Ford in Livonia, and it comes with no shortage of fanfare as the first all-electric vehicle in the new Ford lineup. And as an electric SUV with the Mustang name attached, this revolutionary model is bringing the heat in terms of both practicality and performance, something that drivers of all persuasions can appreciate.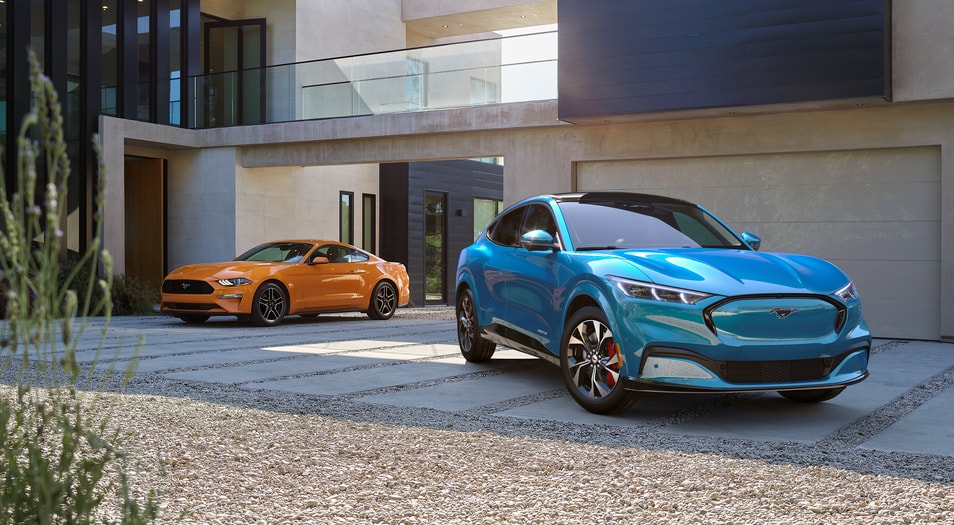 Performance
Anything with the Mustang name attached has an obligation to be fun, even an all-electric SUV. Fortunately, Ford has delivered with a base setup that offers 266 horsepower and 317 pound-feet of torque. Jumping through the trim levels takes you to models that offer 290, 346, and 480 horsepower depending on how much pull you want underneath you. All-wheel drive models come with up to 428 pound-feet of torque, and the GT offers a staggering 634 pound-feet of torque to go along with it's 480 horsepower.
Range
Just like the power outputs, there are different options for range as well. Standard range models can run for up to 230 miles, depending on conditions and your driving habits. Long Range Mach-E setups are approaching 300 miles, once again dependent on several factors. Either way, that's not much short of a gasoline powered vehicle, and you can skip the trips to the pump on the way to work.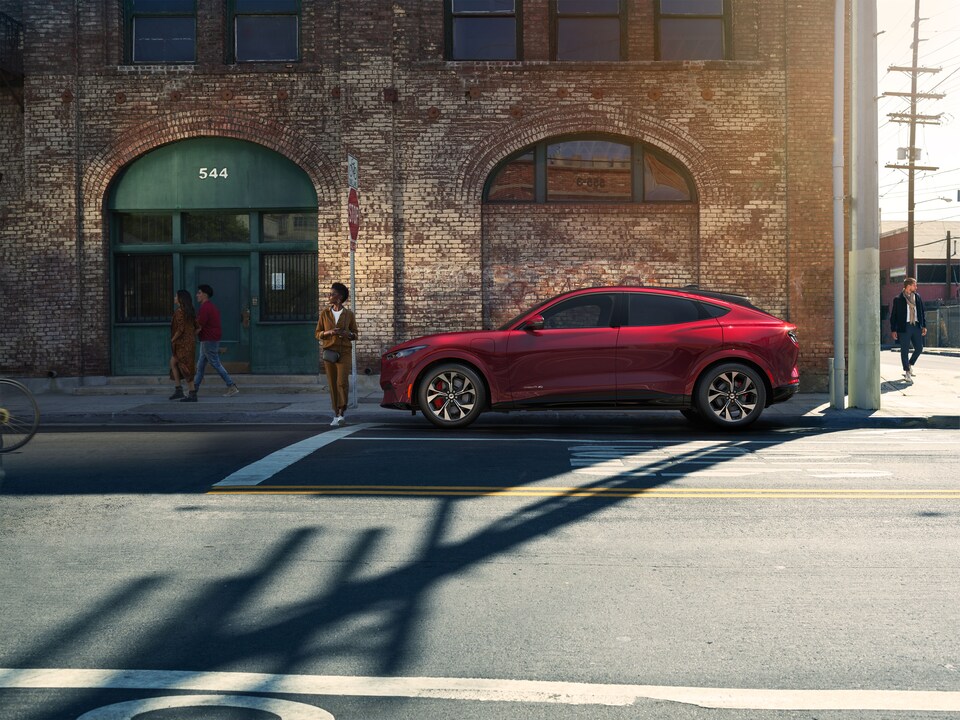 Interior
The cabin of the new Mustang Mach-E is well appointed, offering multi-zone climate control, a massive infotainment display that also includes vehicle dynamics functions and climate controls, and a power-sliding sunroof for open-top driving. You'll get seating for five, a 22 cubic-foot trunk space and an additional six cubic feet of space in the front-trunk area.
Trim Levels
Select
California Route 1
Premium
GT
Visit Our Dealership Today!
Check out the new Mustang Mach-E with a test drive at our Livonia, MI Ford dealership today!