2018 Ford F-150 vs. Jeep Wrangler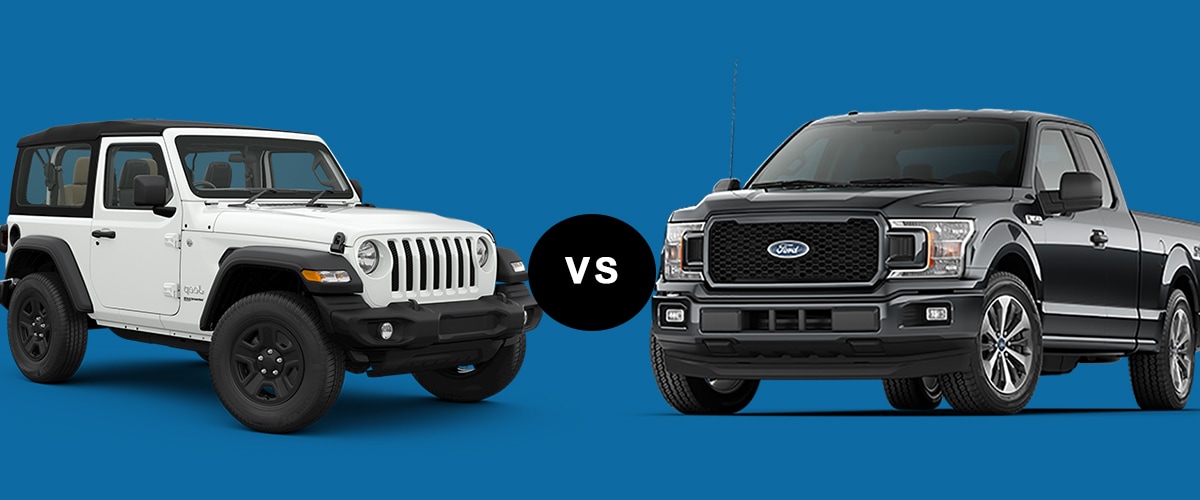 Can't Decide Between a Truck or SUV? Compare the 2018 Ford F-150 to the Jeep Wrangler in Livonia, MI for Answers
Torn on the style of vehicle that suits you? Here at Bill Brown Ford, we can help you make these sometimes difficult with a consideration of both full-size pickup trucks and SUVs in relation to one another. After reviewing some of the general differences in lifestyle fit for the two, we discuss some of the specifications and more direct details. See how the 2018 Ford F-150 compares to the 2018 Jeep Wrangler here in Livonia with this comparative discussion below.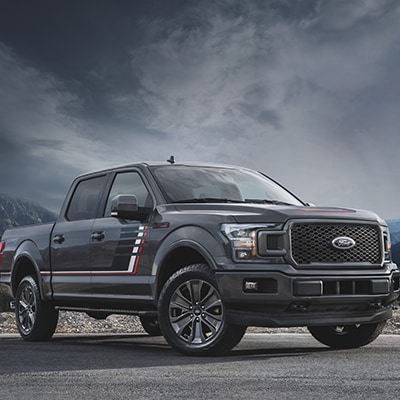 Truck or SUV?- The Obvious Distinctions
Full-size pickup trucks are strong options for your work demands, from towing heavy equipment and large trailers to supporting extensive payload capacities. Capable off-road with brawny respective V6 and V8 engine power, modern trucks complement business endeavors and the daily commuting worked into your schedule. More compact, less powerful and known for their impressive utility, SUVs do display some off-road potential but remain suitable family carpool options for a busy week on the move. These models tend to offer ample cargo space and passenger volume as well, showcasing versatility for the different moments in your day.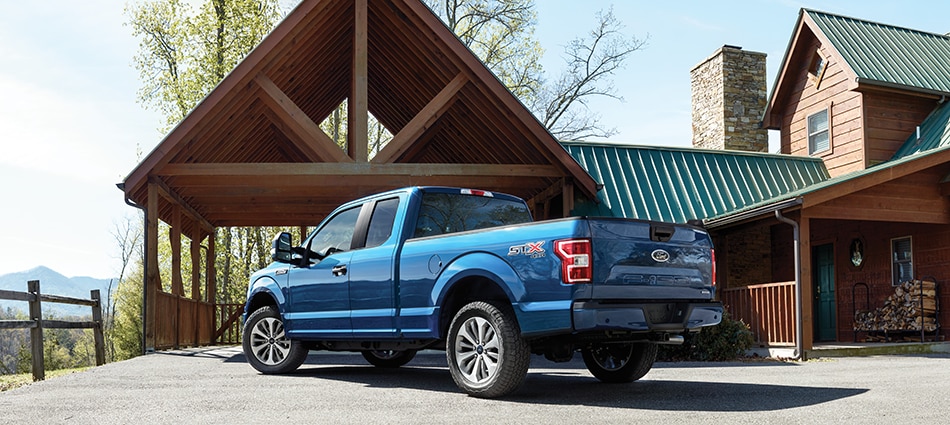 2018 Ford F-150 vs. 2018 Jeep Wrangler - Direct Comparative Points
Performance: Without much of a contest, the 2018 Ford F-150 dominates this category. Best-in-class towing at 13,200 pounds dwarfs what the Wrangler can support for trailer transports, as the 2018 Motor Trend Truck of the Year features best-in-class diesel and gas torque, diesel horsepower and torque, and best-in-class gas mileage (2.7-liter EcoBoost V6 engine)
Efficiency: Despite a noteworthy advantage in performance and capability, the 2018 Ford F-150 remains a more efficient commuting option than the Wrangler. This full-size Ford pickup features 20 miles per gallon city for its base model, compared to just 17 miles per gallon city with the JL two-door Sport model
Active Safety: The 2018 Ford F-150 ranks above most of its competition with predominance of driver-assist tech features, from class-exclusive Pro Trailer Backup Assist to active park assist, lane-keep assist, pedestrian detection and much more
Interior Space: This new Ford F-Series truck features nearly three inches of standard legroom more than the Jeep brand SUV and a noteworthy 8.6 extra inches of front hip room for a less crammed cabin feel
Technology: The 2018 Ford F-150 features an available Wi-Fi hotspot, connecting  both you and your companions online. You won't enjoy this same travel luxury with the Jeep Wrangler model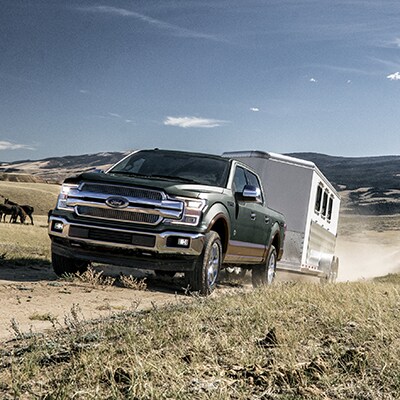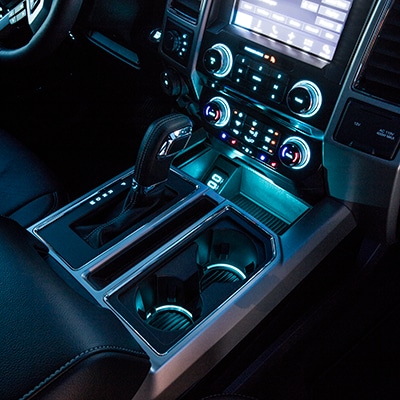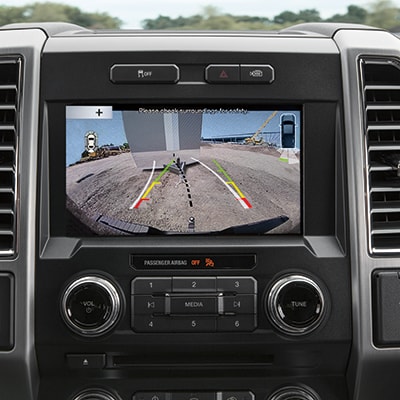 Consider New Ford SUVs and Test Drive the 2018 Ford F-150 Today
If you decide that an SUV is more of your preference, our team recommends considering new Ford Escape, Explorer and Expedition models from our popular showroom lineup. The 2018 Ford F-150 dominates the Jeep Wrangler in a head to head comparison as well, showcasing why it continues to lead the full-size pickup segment as a best-selling F-Series truck. Visit our showroom today to review all of these options, take a test drive around town and chat more with our team.