Compare Ford Bronco Trim Levels and Packages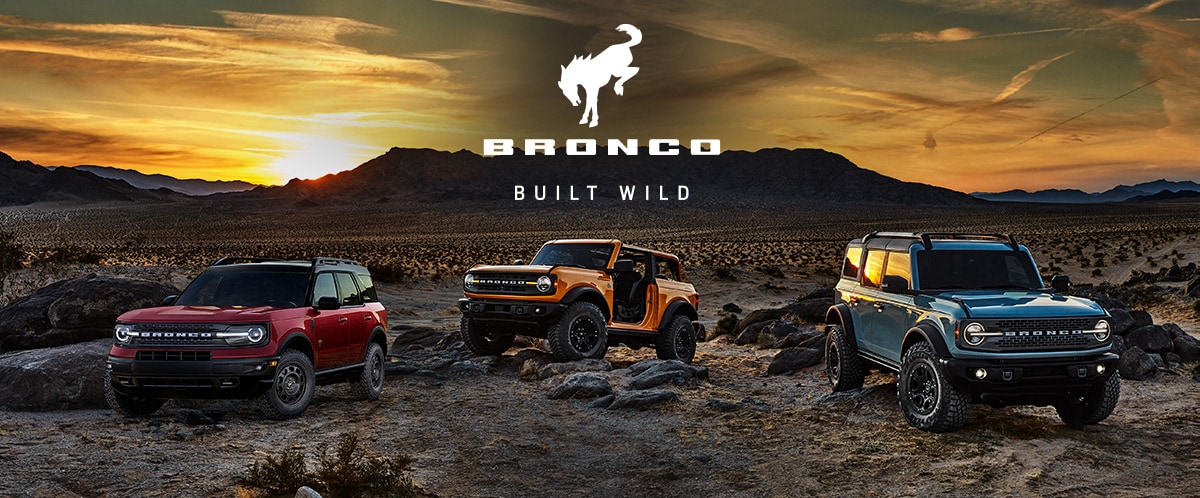 Compare Ford Bronco Trims & Package Options
Ford SUVs have been serving families in Livonia for the longest time. They are reliable, spacious, safe, up to date on technology, and come with plenty of variety to make sure you get exactly what you need. The new Ford Bronco is no exception, as it's being offered in a litany of potential configurations and packages. Bill Brown Ford is here to help make sure our Michigan Bronco enthusiasts know just what to expect from the 2021 Bronco.
2021 Ford Bronco and Bronco Sport
First off, you can choose between the Ford Bronco and the new Ford Bronco Sport, then we break down the differences between available trim levels and packages to help get you just what you want! Even better, once the new Bronco is out, our dealership will be stocking a great variety of Bronco accessories to help Metro Detroit shoppers really customize their Bronco and make it their own.
The 2021 Ford Bronco
The Ford Bronco is designed for anyone who loves all kinds of adventures. Seven trim levels are available for the Ford Bronco: the Badlands, Base, Big Bend, Outer Banks, Black Diamond, Wildtrak, and the First Edition. Each trim level is uniquely designed for different needs making the Bronco one of the best cars in the market.
Badlands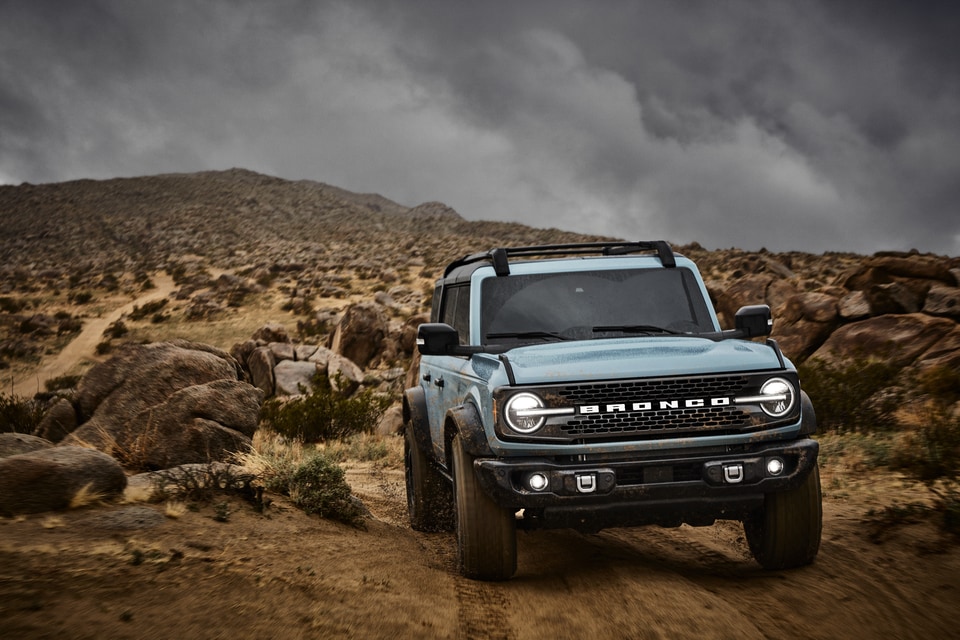 Badlands
Next to the Black Diamond, this is the most capable trim. It has front and rear locking differentials, Bilstein position-sensitive monotube shocks, and a stabilizer bar disconnect. The tires are also designed for all kinds of terrain and package options include High, Sasquatch, Mid, and Lux.
Base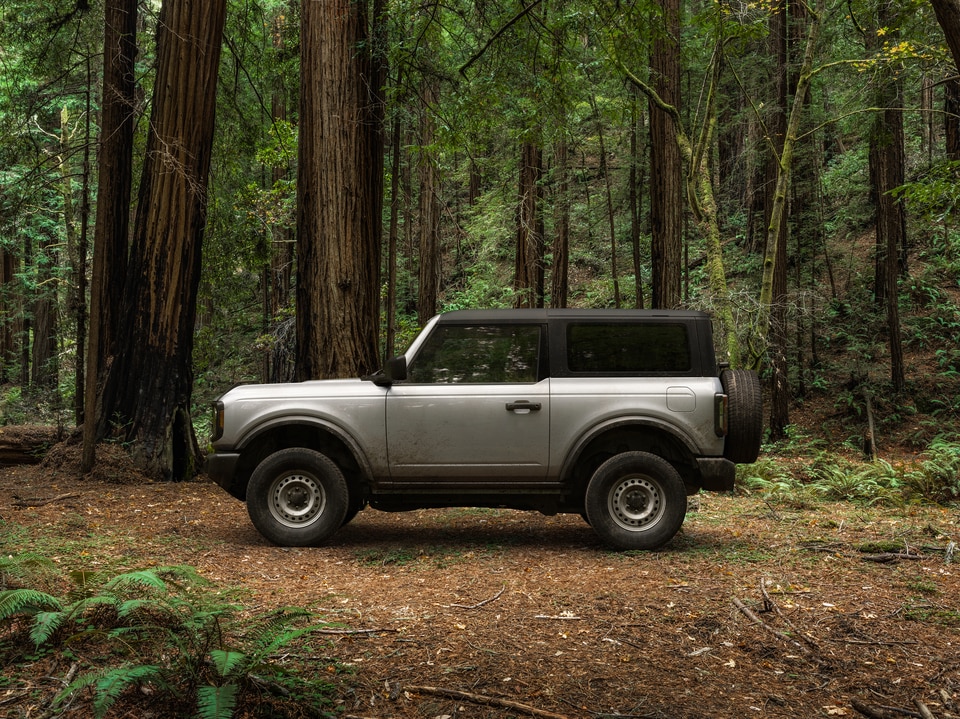 Base
This trim level only has essential features but is customizable to the buyer's needs in Metro Detroit. It has features like four-wheel drive with five driving modes, an infotainment system with an eight-inch touchscreen, and two engine options: the inline-four 2.3-liter turbocharged EcoBoost® engine and a more powerful V6 2.7-liter EcoBoost® engine. The Sasquatch package has 3.5-inch tires that make the car suitable for most terrains.
Big Bend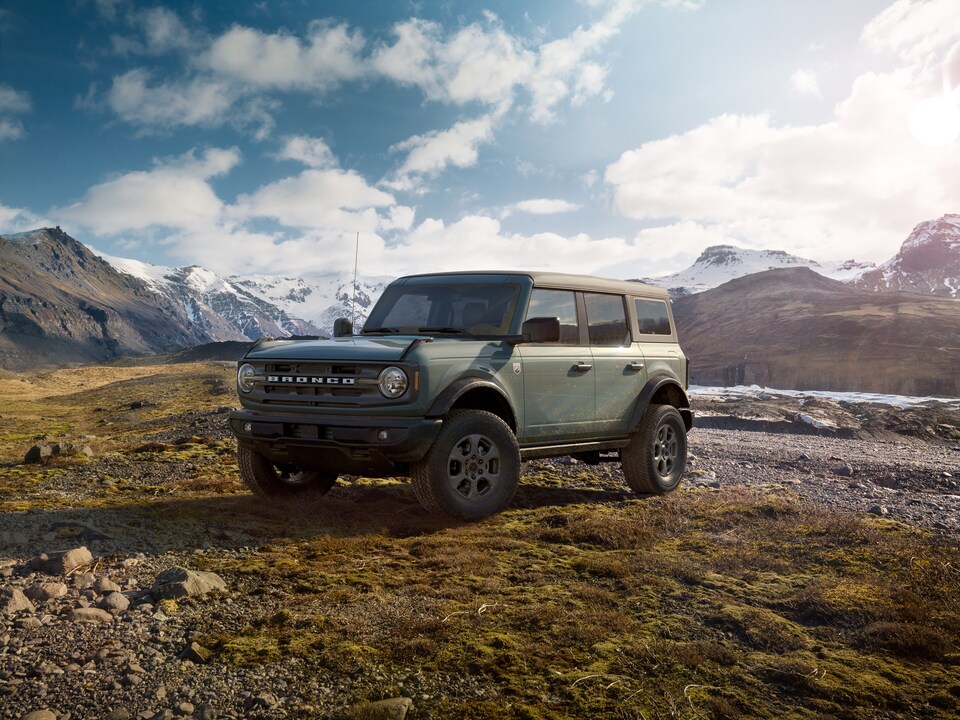 Big Bend
Ford designed the Big Bend to have additional comfort features. The features include a power inverter, heated seats, leather-wrapped steering wheel, a remote start, and aluminum wheels. Enjoy the Mid and Sasquatch packages of the Big Bend at an affordable starting price.
Outer Banks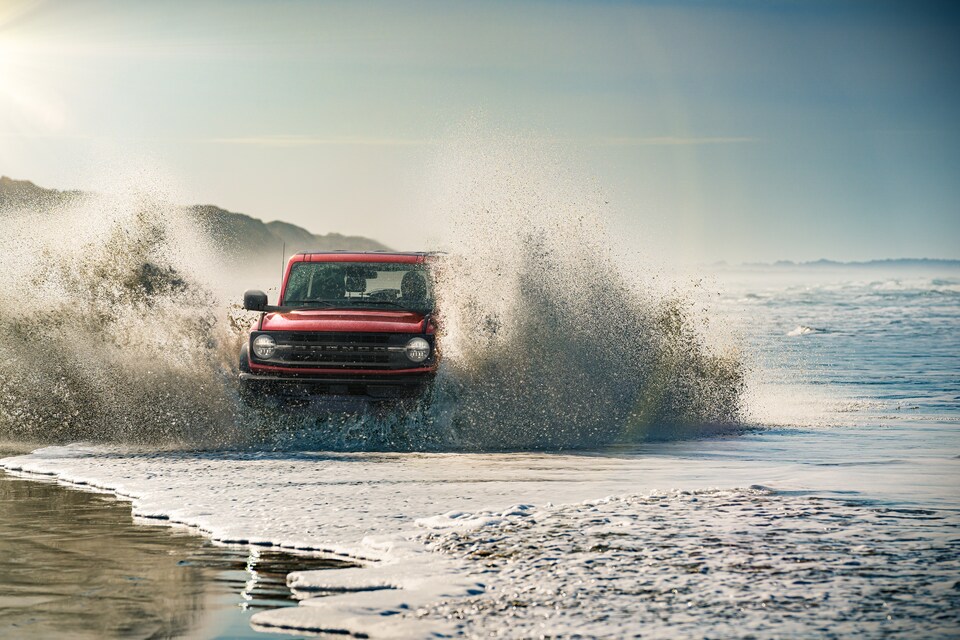 Outer Banks
With three package options, the High, Sasquatch, and Lux, this trim is equipped with features that give it an off-road style. It has signature tail-lamps and LED headlamps, 18-inch aluminum-alloy wheels, powder-coated tube steps, and body-color fender flares.
Black Diamond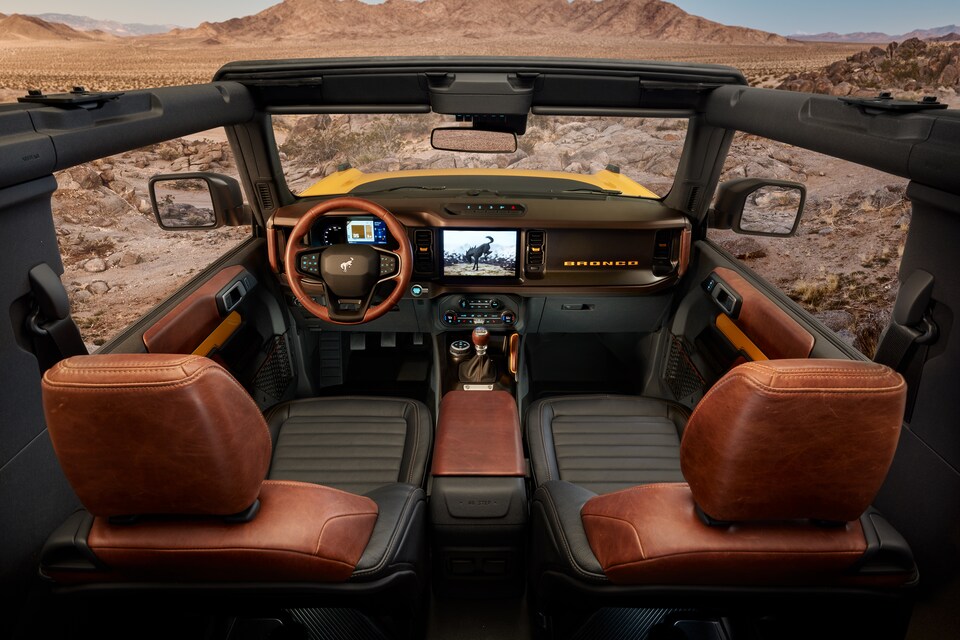 Black Diamond
The trim level is designed for all outdoor adventure lovers because its tires are designed for all types of terrains. It has heavy-duty skid plates, standard rear locking differentials, rock rails, and steel front and rear bumpers. Two packages are available for this trim: Mid and Sasquatch. For easy post-wheeling cleanup, Ford has designed a washout interior and marine-grade vinyl seats.
Wildtrak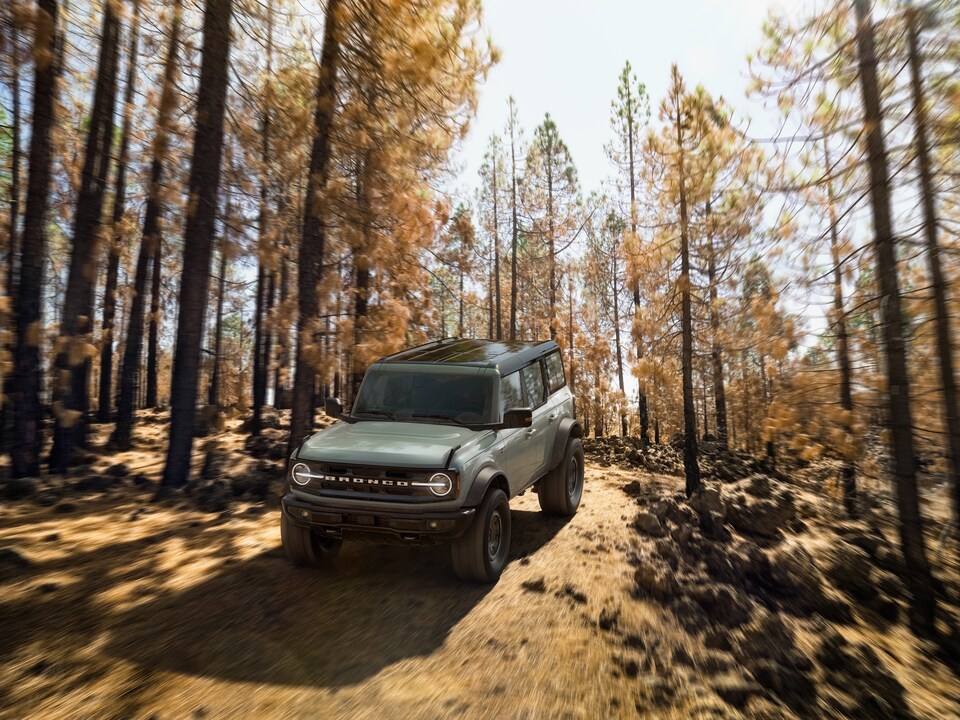 Wildtrak
The packages available for this trim are the Lux and High. Among the features it has are a V6 2.7-liter twin-turbocharged engine, 35-inch tires, and Bilstein position-sensitive monotube shocks.
First Edition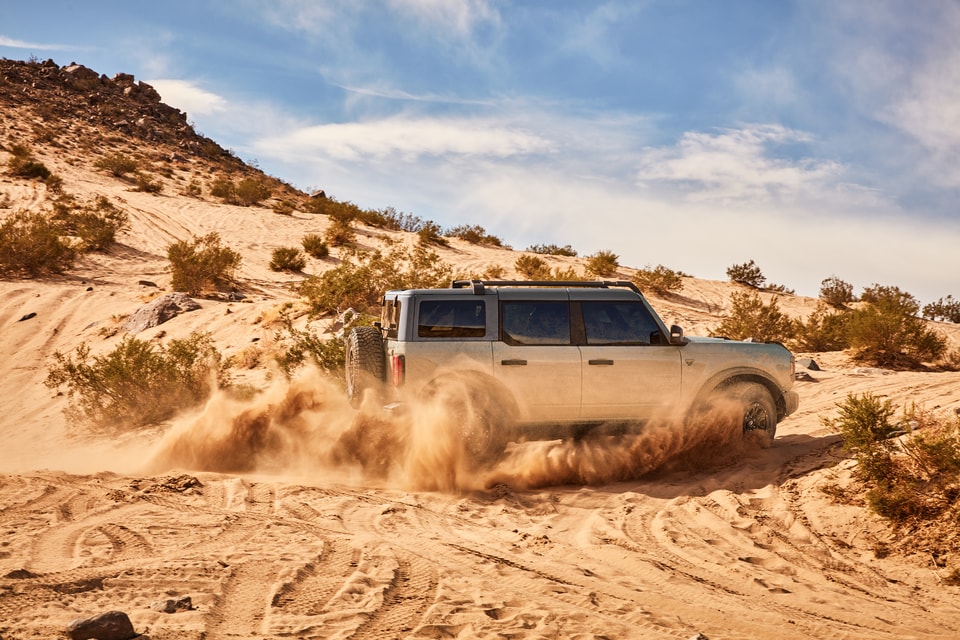 First Edition
The First Edition is a trim that combines features of other trims. However, only a few of the First Edition will be manufactured by Ford. The interior, mechanicals, and exterior, are those of the Outer Banks, Badlands, and Wildtrak, respectively.
The 2021 Bronco Sport
Just like the Ford Bronco, the Bronco Sport has different trim levels and is suitable for you if you have an active lifestyle because it has plenty of space for camping and biking gear.
Badlands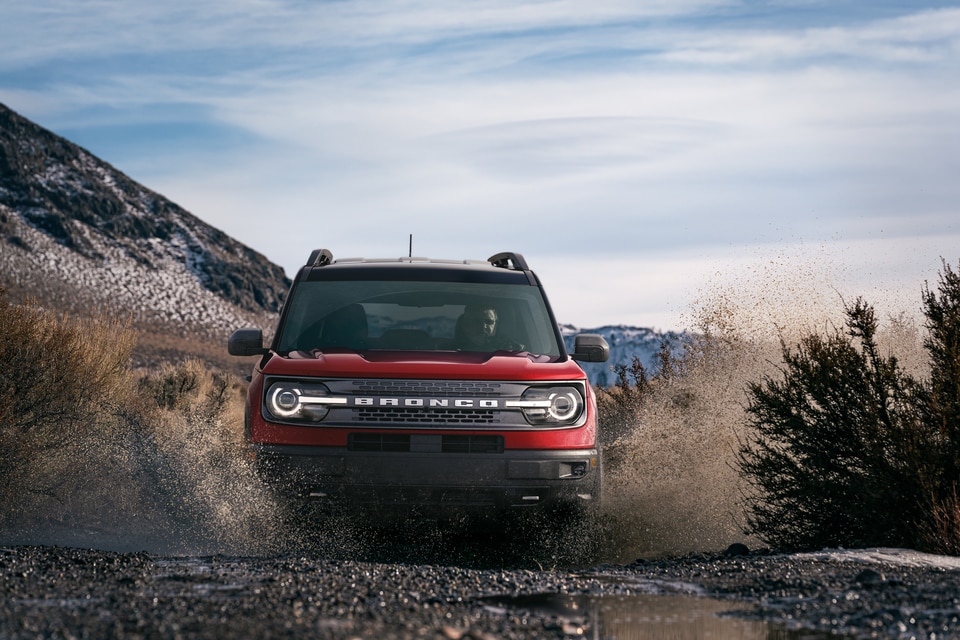 Badlands
If your adventures frequently find you in rugged terrains, you need the Badlands, an SUV equipped for all kind of terrains. It has features like off-road tires, metal bash plates, and Advanced four by four Trail Control.
Big Bend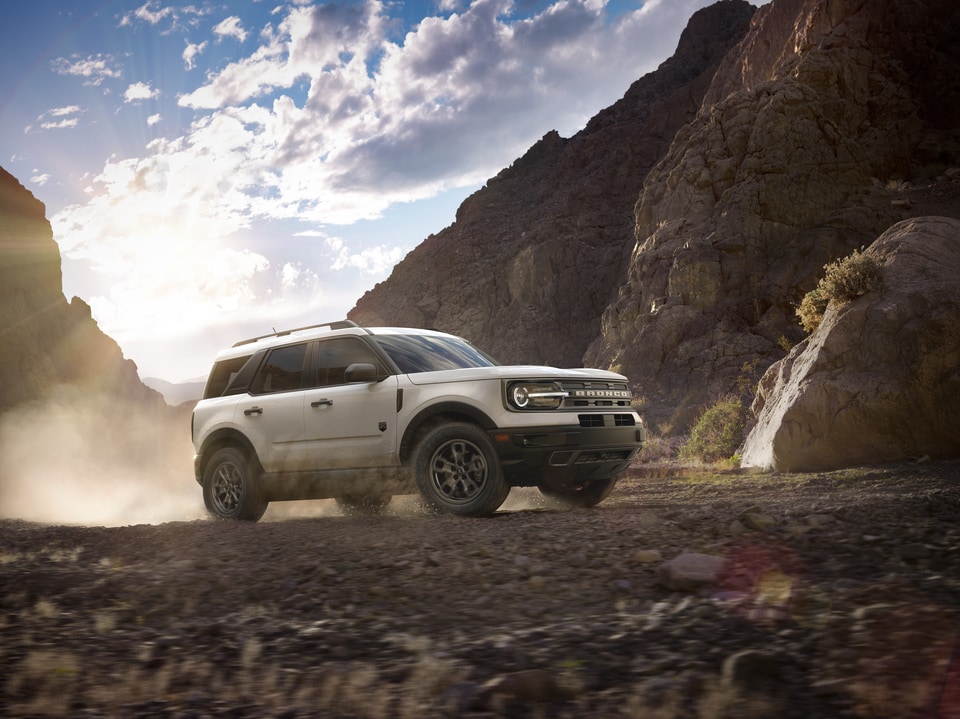 Big Bend
To accommodate the outdoor, Big Bend has red floodlights, zipper pockets with a MOLLE strap system, SecuriCode Keyless-Entry Keypad, and an easy to clean rubberized cargo floor.
Outer Banks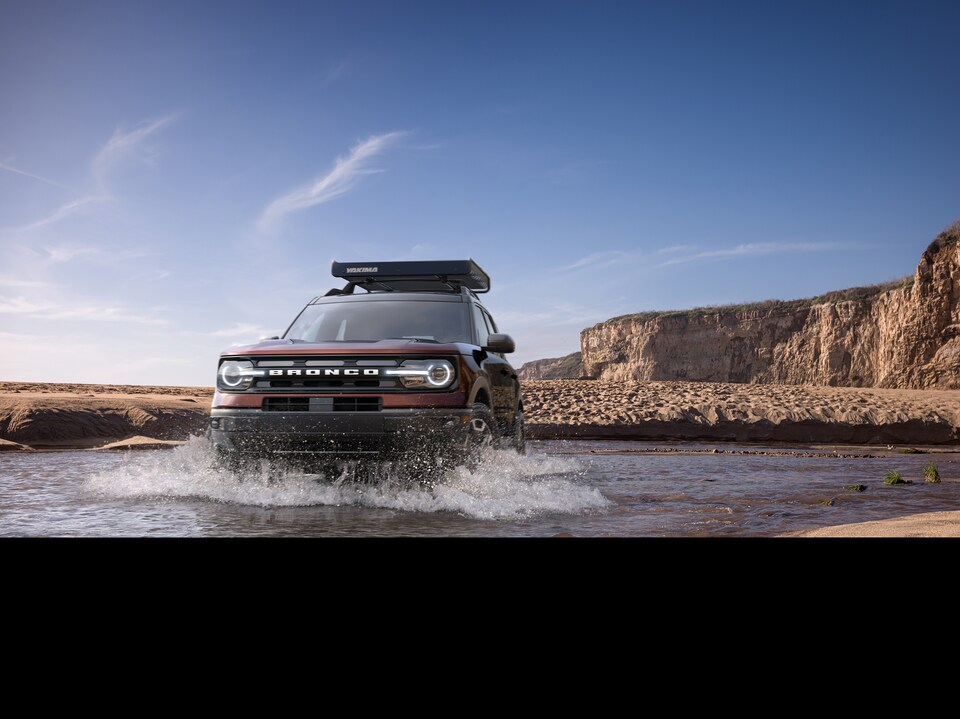 Outer Banks
The Outer Banks has a stylish interior and exterior. The interior is leather-trimmed, while the exterior is comprised of a shadow black roof, a bold black grille, and 18-inch machined-face aluminum ebony black-painted wheels.
First Edition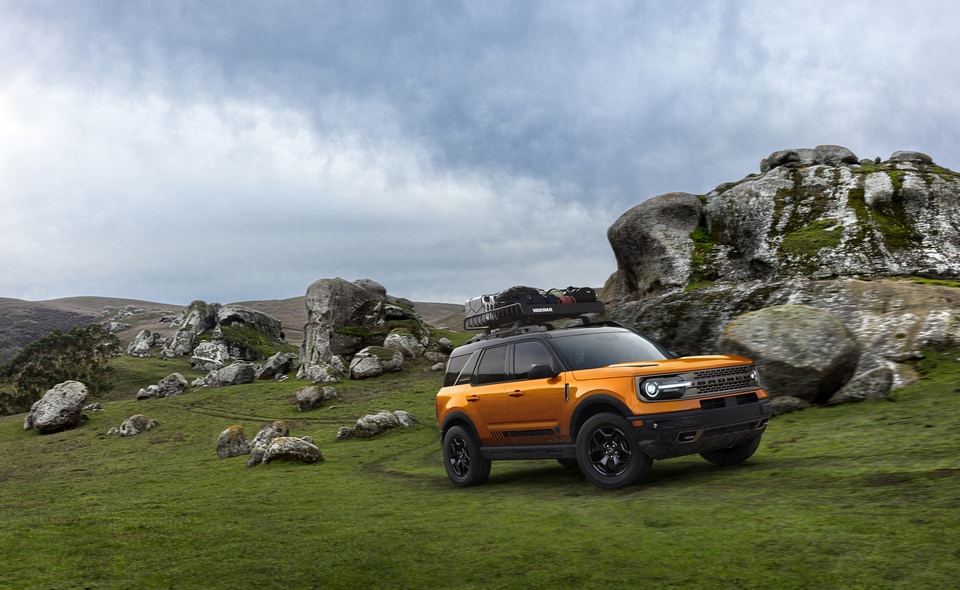 First Edition
Just like the First Edition of the Ford Bronco, this trim is rare because Ford will manufacture only a few of them. It also has a combination of features of the Outer Banks and Badlands.
Base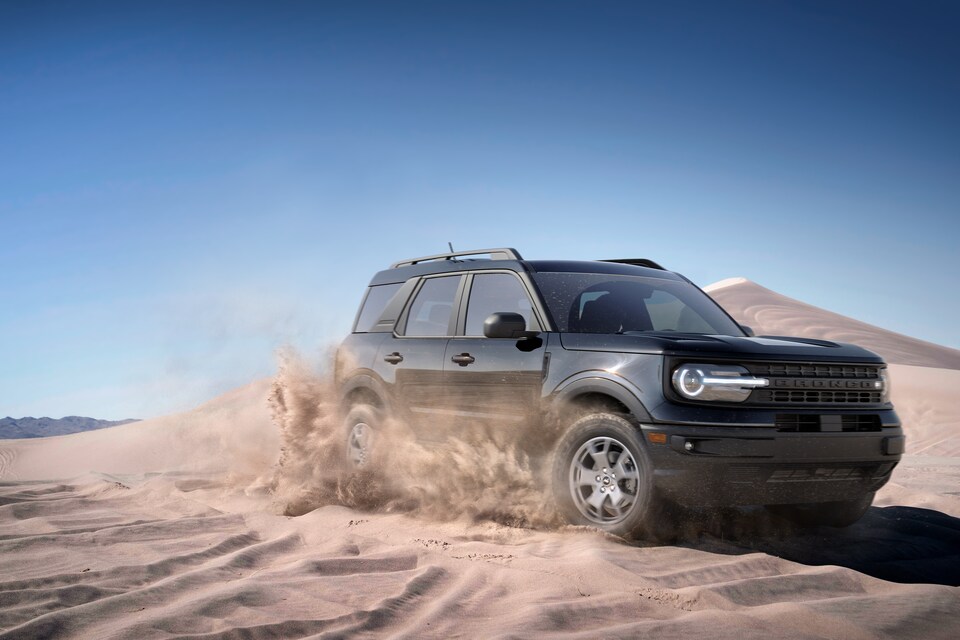 Base
The Base has five G.O.A.T modes in its terrain management system and a safari-style roof to equip it for all kinds of adventures.
To find the all-new Bronco that's best for you, contact Bill Brown Ford to speak with one of our professional sales representatives today!