Introducing the Ford Family
Service For Your Vehicle, Peace of Mind For You
Get the most out of your vehicle from the techs who know it best.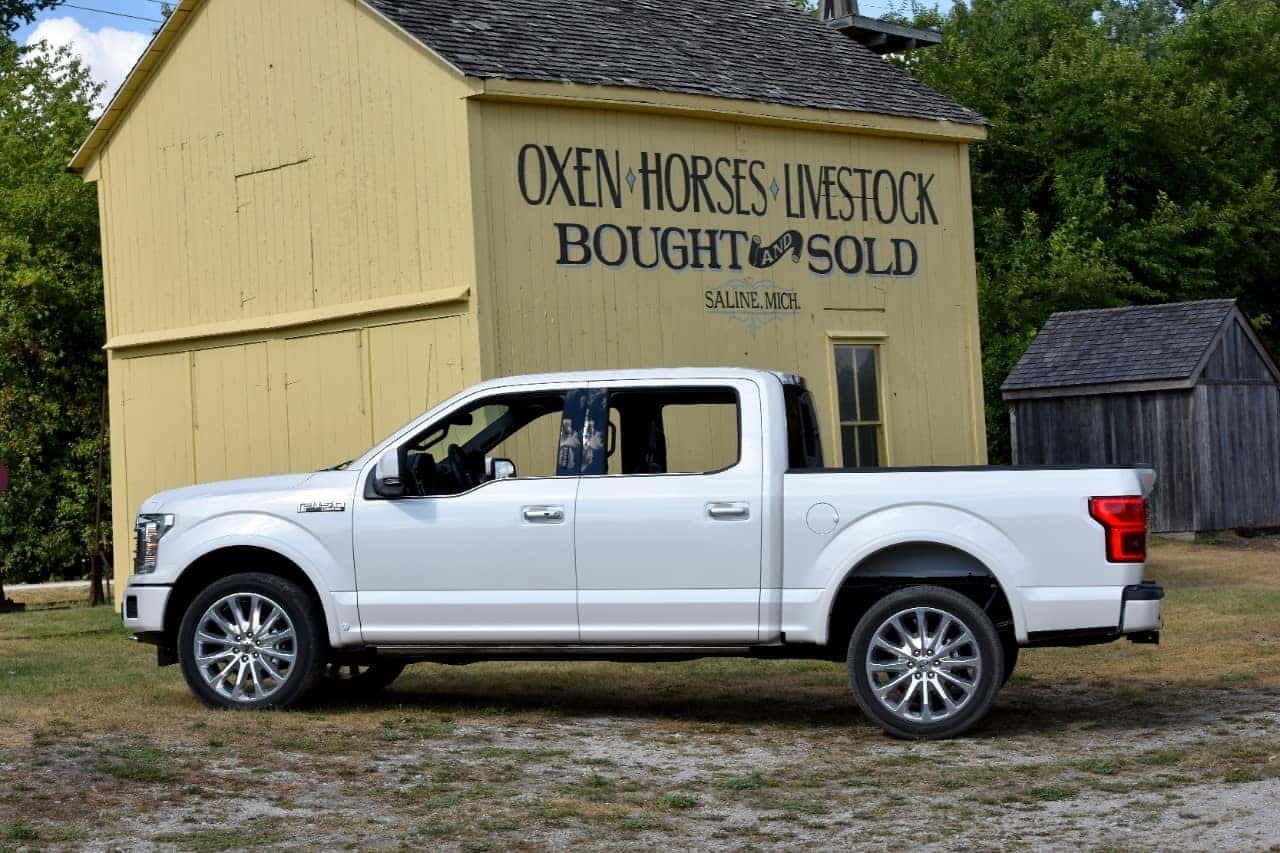 Bill Brown Buys Vehicles
Yes, we'll buy your car. It's that simple. We'll buy your car even if you don't buy one of ours. Just click below or stop by and get cash for your car today at Bill Brown Ford. View our used inventory.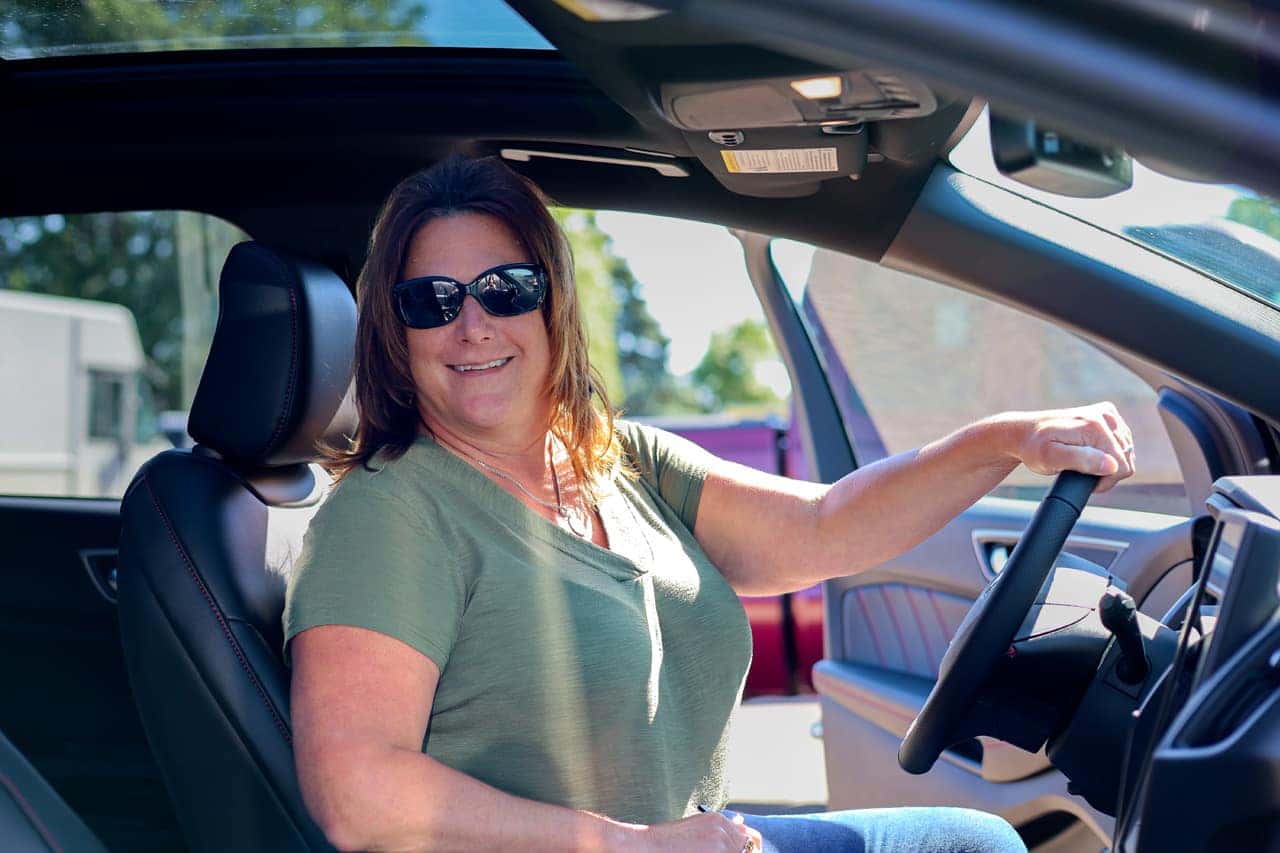 Financing Made Easy
It's our commitment to provide you with the fastest and easiest auto buying experience in the Metro. Fill out your finance application, and we'll take care of everything before you get to the dealership.
Built for the
Road Forward
Your job has never been tougher. And we'll be here to help you keep working. Ford Commercial Vehicles are engineered to withstand the severity of everyday on-the-job duty.
We're Here For You
Bill Brown Ford always puts customers first!
Don't take our word for it: Read our reviews and see what everyone is saying.
Wonderful service, and my service advisor Mr Martin Duda was wonderful, kept me in the loop about everything that was happening.
Quick friendly good service
I have purchased two F150 trucks from Laurie Kunutson. She is my sales person for life! Everything about the purchase of my trucks was amazing and I will continue to come back as long as Laurie is a sales person at Bill Brown Ford. The.
Tony Juncaj was amazing! The dealership is beautiful with gorgeous vehicles on display. I would absolutely suggest them to everyone looking for a new or used vehicle. Ironically, John Engler handled the finances! It's easy to see why they are number 1 in the world in sales two years running! For your automotive buying needs, visit Bill Brown Ford, today!
Go see my guy Rick. It is a great experience!
I appreciate my sales person and Bill Brown Ford who have been both grreat to work with. BUT I wish I would have bought out my 2020 Edge. Ford Motor has let it's customers down by what they have left off the new Edge. What happened to the "cover" that went over the charging area on the console? What happened to the "keypad" entry? As a person who hikes/runs and many other outdoor activities, it was such a convenience to just lock up everything in the vehicle and not worry about losing the fob. I would get back to my vehicle, put in my 5 digit code and I'm good to go. Not so now, I had an aftermarket one added to continue with the convenience. Ford had something no other auto maker had, you blew it Ford. There are a few other differences but this is NOT the dealerships fault, it rests on Ford. What's even worse is that will no longer offer the Edge. They certainly are not listening to their customers. First the Fusion, now the Edge...what will be left for the average buyer at Ford? May have to start looking else where.
I love my new Ford Maverick. My salesman Chris Baxter was one of the best I have worked with in 30 plus year of buying cars. He was very helpful when we ran into some issues on my end of the transaction. I will drive the 70 miles to bring my business back to him and Bill Brown Ford!
Chris Brown is an amazing sales person! He's kind, organized, and always ready to answer any questions we have. We love our Ford dealer!
My husband and I test drove a Ford Mach-E last week and had a great experience working with Chris Baxter. We are getting a Mach-E through the Ford management lease program and needed to make sure that a rear-facing car seat and stroller will fit (It does -- with room to spare). Despite us visiting a bit late on Monday and no prospect of making a sale, Chris was super helpful and made sure we got all of our questions answered. The Mach-E was a FANTASTIC ride and I cannot wait to get mine.
I have been coming here for years as they do good work. My service advisor, Kris Richardson, is another reason I return to Bill Brown. He takes time to listen and keeps me up to date on the service progression.
See Chris Baxter! I love the knowledge, patience, and ability to find what I want. Delivery was fast smooth and efficient! We won't go to anyone else!
Great Job Martin is a great service advisor
Service advisor updated me on repairs done and pickup and delivery service is great!
Zac Archer went out of his way to make certain I got the exact vehicle I wanted and for the best deal. I did try looking elsewhere for the best price and Zac got me there. Thank you so much Zac, you will now have my business in the future, as well. ~HollyS
Owen was a great help. Excellent service and he was able to answer all my questions.
Zac Archer is my sales rep. He was absolutely awesome, meeting all of my needs and my personal preferences and requests. Zac was professional, yet kind and patient and personable. I walked in as a new and unexperienced customer, "just looking", and came out 90 minutes later with a Lease Plan in place. I LOVE MY NEW EDGE!
Everything was on the upside, everything was explained courteously. The price was fair, and was explained.
Awesome!! I would recommend Bill Brown. My experience was Great and I'm a first time buyer. SO A HUGE SHOUTOUT TO BILL BROWN!!
Great staff and great service
I am a repeat customer at this dealer and will choose this team over other businesses. The service is excellent and they have a good customer service team as well. I find the prices to be competitive as well which is surprising because of my expectations of dealers being more expensive.
Thank you Vita for an awesome experience, as usual!
I've had an innocuous engine light on in my car for a little while now, but just realized the end of my warranty is coming up. After calling around a few Ford dealerships in the area, I was only getting voicemails and unhelpful answers about being booked up until next week (after my warranty expires). Then I call Bill Brown and a very helpful young lady says they're booked up until NEXT MONTH, but I should bring my car down and get it diagnosed by their service team so it's documented during my warranty period and that way they can honor it. Brilliant!! I wish I had gotten her name. The level of service from a simple phone call was night and day. No wonder Bill Brown is booked out a month instead of just a week. I'll gladly drive the extra few miles for a dealership like that from now on!
I traveled over 30 miles, one way, to lease my 2023 Ford Escape. The reason I drove that far is for the super salesperson Tony Juncaj. Tony is alway pleasant, professional and customer oriented all through from the ordering phase to the delivery process.All along the way Tony keeps you informed. You never have to call Tony about status. He calls you as soon as he has an update. They are several closer Ford dealers but none of them have a salesperson like Tony. I know. I made mistakes and dealt with them thinking I was saving time by not having to drive so far. As long as Tony is at Bill Brown Ford they will be my dealer of choice.
Welcome to Bill Brown Ford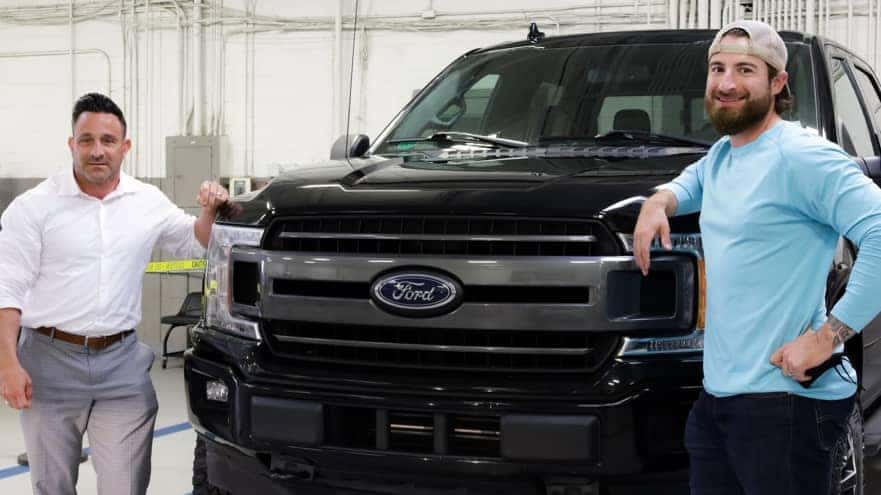 Seamless Buying Experience
At Bill Brown, we've simplified the auto buying process. If you are searching for Ford Dealer Near Me, we're the only dealership that offers a Seamless Buying Experience, where you work with one sales associate from start to finish. Your personal sales associate will work with you to go over your options and ensure you receive all available incentives. We get you back on the road FAST, enjoying your adventure in your new Ford.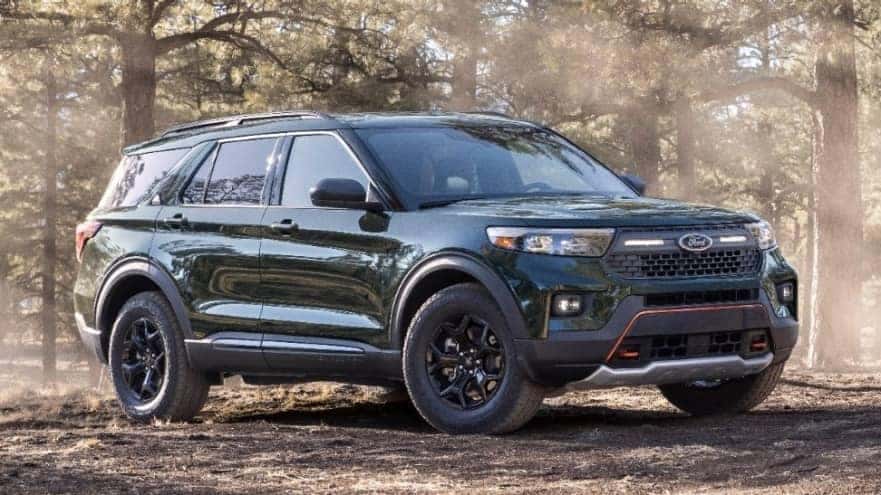 Largest Ford AXZ Plan Dealer
Our Livonia dealership delivers more new Ford cars and trucks to Ford employees than any other dealership. Bill Brown is the largest AXZ-Plan Dealership in the world, and we put you in control. Whether you're looking for an F-150, Escape, Edge, or Explorer, we offer the best A, X, and Z-Plan Lease Deals available near you in Michigan. Plus, we provide personalized configurations and an extra $1,000 off if you shop your way.
Bill Brown Ford
32222 Plymouth Rd
Livonia, MI 48150
Sales:
(734) 237-3832
Service:
(734) 452-1026
Parts:
(734) 452-1026
Directions
TRUE VIEW INVENTORY
Bill Brown, your Local Ford Dealer in Livonia, Michigan, is the only Ford Dealership that offers TrueView™ Inventory, the most accurate view of the new Ford vehicles available near you. We aimed to create the best auto-discovery and new Ford buying experience in the Detroit Metro area, and we succeeded.
Our new TrueView™ Inventory shows what F-150s, Broncos, Mach-Es, Escapes, Explorers, Edges, and other 2023 Ford models are on our lot or in transit ready for immediate purchase. No custom orders or holds are visible in your TrueView™ Inventory feed, only the available Inventory, updated multiple times daily.
LARGEST FORD DEALERSHIP
In January of 2023, Bill Brown Ford was named the world's #1 volume Ford Dealership for a second year. We are the largest Ford Dealer in Michigan, located Near You in Livonia, Michigan.
Our local Ford Dealership has the state's largest inventory of new Ford trucks, SUVs, & EVs. We also invite you to read our reviews and see that Bill Brown has the best and most experienced sales team working to get you the best Ford lease Specials, Finance Deals, Ford A-Plan Lease incentives, and new Ford Warranties available near you.
CUSTOM ORDERING AT A FORD DEALER NEAR YOU
Explore the thrill of driving your dream Ford around Livonia, Novi, Westland, Plymouth, Northville, and throughout Michigan. Customized to perfection, your built-to-order F-150, Maverick, Ranger Raptor, Escape, Explorer, or Bronco awaits at Bill Brown Ford.
We are here to assist you in custom ordering your next Ford SUV or EV without any hidden charges or stress. When looking for the best Ford Dealer in Wayne County to order your new Ford, visit our Michigan dealership near you. With an extensive inventory and a streamlined, transparent ordering process, we're dedicated to providing a fast, straightforward experience. Stop by our convenient Plymouth Road location, give us a call, or explore our enticing lease specials.