Introducing the Ford Family
Service For Your Vehicle, Peace of Mind For You
Get the most out of your vehicle from the techs who know it best.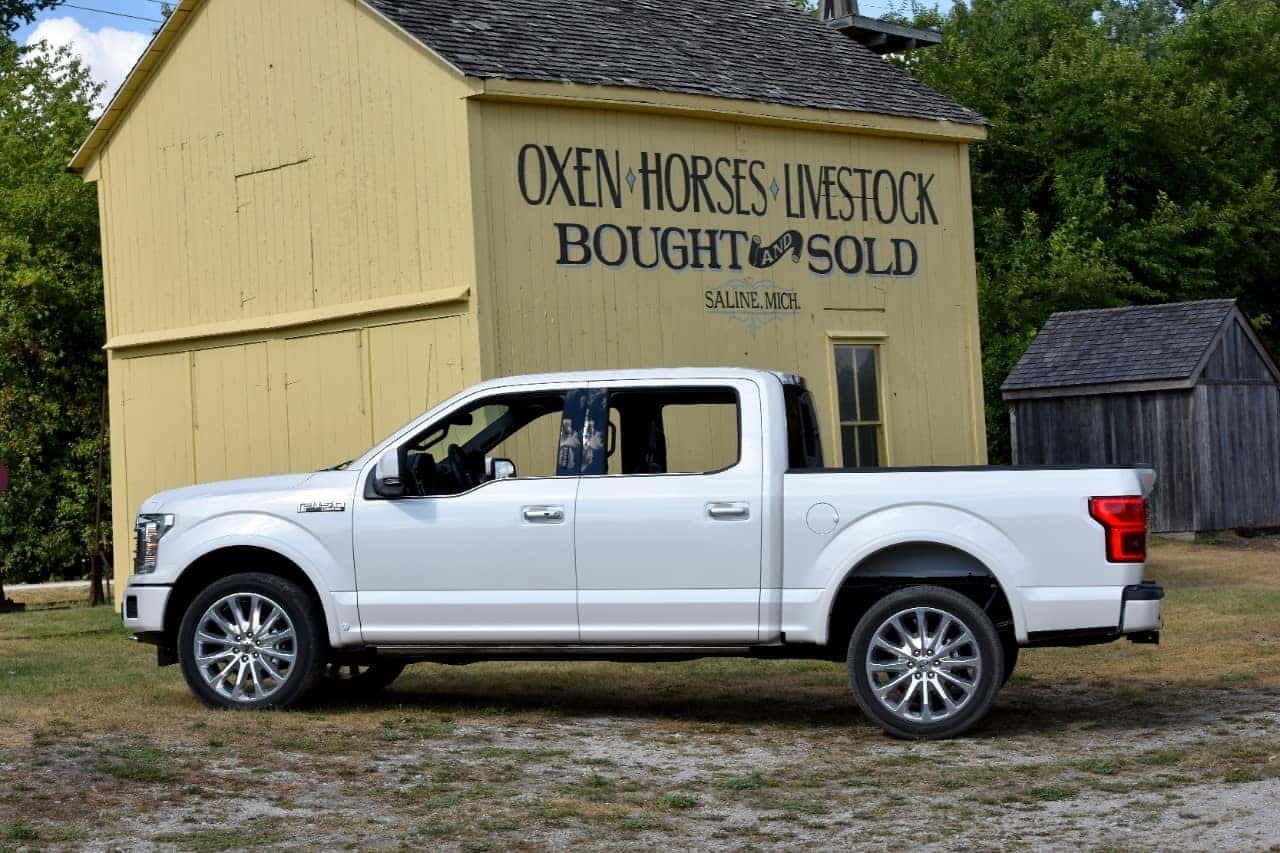 Bill Brown Buys Vehicles
Yes, we'll buy your car. It's that simple. We'll buy your car even if you don't buy one of ours. Just click below or stop by and get cash for your car today at Bill Brown Ford. View our used inventory.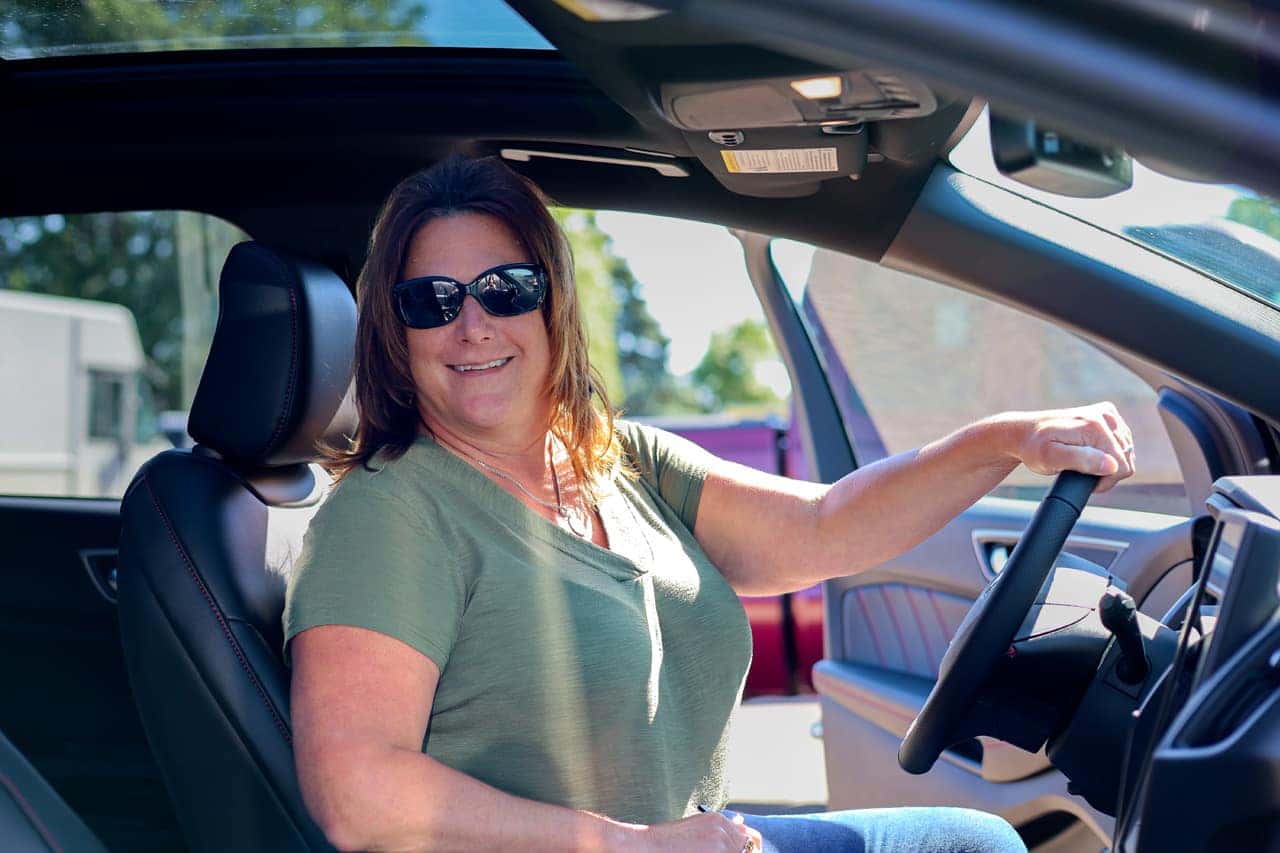 Financing Made Easy
It's our commitment to provide you with the fastest and easiest auto buying experience in the Metro. Fill out your finance application, and we'll take care of everything before you get to the dealership.
Built for the
Road Forward
Your job has never been tougher. And we'll be here to help you keep working. Ford Commercial Vehicles are engineered to withstand the severity of everyday on-the-job duty.
We're Here For You
Bill Brown Ford always puts customers first!
Don't take our word for it: Read our reviews and see what everyone is saying.
Scheduled online. Quick and easy process. They are in a new building so be aware of that. It's just up the street a bit. Overall great experience.
With my work schedule I really love the pick up And drop off service, and the maintenance service is alway top notch
We could have prurchased a vehicle at any Ford dealership as an A-Plan buyer. Al Lindsay's time spent with me on the phone reviewing existing incentives and searching for a vehicle to match our requested options won your dealership our business.
Very pleased with efficiency of services at a reasonable cost.
Leaun was great to work with. Love the car and the price was better than most we had seen.
First time having my suv serviced at this place, the wait wasn't long at all. Nice place.
Bill Brown Ford met all my expectatios definitley my ford dealer from now on
The Ford Puckup and delivery service is great! I was at work got my car fixed and didn't have to miss a beat. Thanks again
Frank Succurro is the absolute best. He truly wants to make sure the customer is happy, has fantastic communication and was super patient with me during our transaction. 10/10 recommend! Thanks Frank!
I have complete satisfaction with Bill Brown Ford and I will definitely start buying my car from them guys. I was treated like I was the only thing that counted
The employee they all was A+ that was my first time there I took my daughter car in there for service
Large inventory and great people..Very helpful and caring and work to solve problems that arise.
My experience with Bill Brown Ford has been excellent. I was looking for a vehicle that gets better gas mileage since I am on the road daily. I got a good deal for my trade in. I want to personally thank Leaun McAvoy for his professionalism and courtesy. I definitely recommend Bill Brown Ford.
I had the Works Package done on my vehicle and it all went smoothly. I would for sure recommend this facility!
Availability, cleanliness and superior customer service. Will definitely return for other service needs in the future.
All service issues were addressed and completed.
Helpful salesman, nice car and good financing.
Joe who is a service advisor their really went out of His way to help me today. Really great service department and people!
Mobile repair service was professional and amazing service.
Well I love Ford vehicles. This is my 6th Ford vehicle. My Escape is beautiful looking and I feel safe and comfortable driving my new Escape. It's everything I wanted and more. I will be going back to Bill Brown Ford and I will see Mr. Jeff Mantean, he is the BEST thank you Jeff !
Great customer service from all at the front desk area! Quick and fast service.
I liked my Ford Fusion so much that I decided to buy it instead instead of trading my lease in.
Took the car in for an oil change, and I was completely blown away by the cleanliness and layout of the facility, and how extremely professional, polite, courteous, and helpful. All the staff was. I dealt with a lady named Rachel at the front desk, and she was extremely polite, friendly, professional, and went over all the paperwork with me. She was amazing I recommend Bill Brown quick clean hands-down, 100% great experience and I will be returning.
Bill Brown Ford is the best place to buy or lease a vehicle. Fast and efficient!!
Welcome to Bill Brown Ford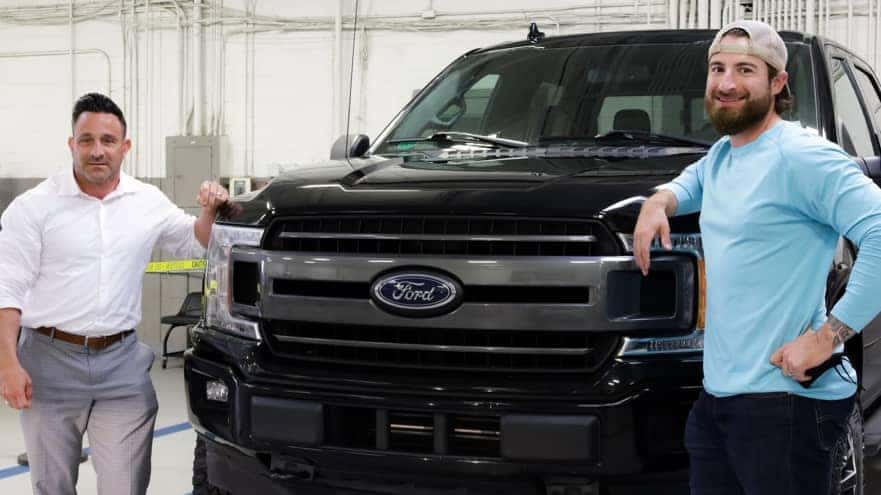 Seamless Buying Experience
At Bill Brown, we've simplified the auto buying process. If you are searching for Ford Dealer Near Me, we're the only dealership that offers a Seamless Buying Experience, where you work with one sales associate from start to finish. Your personal sales associate will work with you to go over your options and ensure you receive all available incentives. We get you back on the road FAST, enjoying your adventure in your new Ford.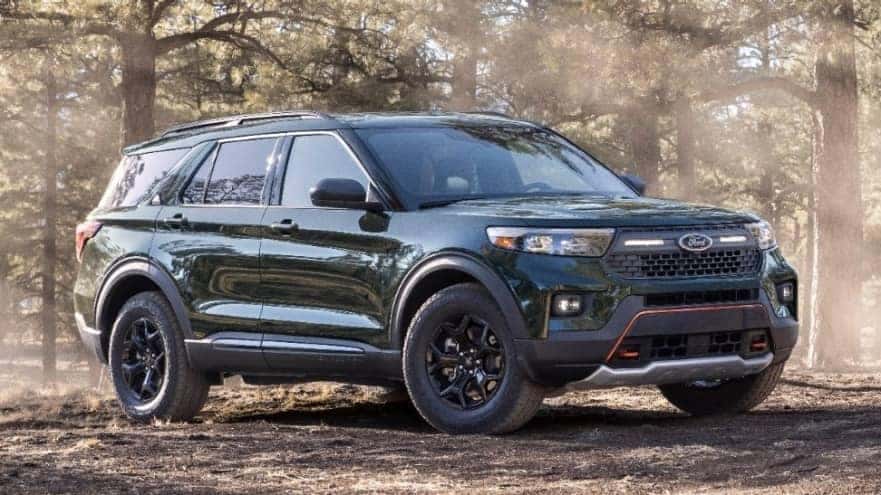 Largest Ford AXZ Plan Dealer
Our Livonia dealership delivers more new Ford cars and trucks to Ford employees than any other dealership. Bill Brown is the largest AXZ-Plan Dealership in the world, and we put you in control. Whether you're looking for an F-150, Escape, Edge, or Explorer, we offer the best A, X, and Z-Plan Lease Deals available near you in Michigan. Plus, we provide personalized configurations and an extra $1,000 off if you shop your way.
Bill Brown Ford
32222 Plymouth Rd
Livonia, MI 48150
Sales:
(734) 237-3832
Service:
(734) 452-1026
Parts:
(734) 452-1026
Directions
TRUE VIEW INVENTORY
Bill Brown, your Local Ford Dealer in Livonia, Michigan, is the only Ford Dealership that offers TrueView™ Inventory, the most accurate view of the new Ford vehicles available near you. We aimed to create the best auto-discovery and new Ford buying experience in the Detroit Metro area, and we succeeded.
Our new TrueView™ Inventory shows what F-150s, Broncos, Mach-Es, Escapes, Explorers, Edges, and other 2023 Ford models are on our lot or in transit ready for immediate purchase. No custom orders or holds are visible in your TrueView™ Inventory feed, only the available Inventory, updated multiple times daily.
LARGEST FORD DEALERSHIP
In January of 2023, Bill Brown Ford was named the world's #1 volume Ford Dealership for a second year. We are the largest Ford Dealer in Michigan, located Near You in Livonia, Michigan.
Our local Ford Dealership has the state's largest inventory of new Ford trucks, SUVs, & EVs. We also invite you to read our reviews and see that Bill Brown has the best and most experienced sales team working to get you the best Ford lease Specials, Finance Deals, Ford A-Plan Lease incentives, and new Ford Warranties available near you.
CUSTOM ORDERING AT A FORD DEALER NEAR YOU
Explore the thrill of driving your dream Ford around Livonia, Novi, Westland, Plymouth, Northville, and throughout Michigan. Customized to perfection, your built-to-order F-150, Maverick, Ranger Raptor, Escape, Explorer, or Bronco awaits at Bill Brown Ford.
We are here to assist you in custom ordering your next Ford SUV or EV without any hidden charges or stress. When looking for the best Ford Dealer in Wayne County to order your new Ford, visit our Michigan dealership near you. With an extensive inventory and a streamlined, transparent ordering process, we're dedicated to providing a fast, straightforward experience. Stop by our convenient Plymouth Road location, give us a call, or explore our enticing lease specials.