Michigan's #1 Ford Bronco Sport Dealership
At Bill Brown Ford in Livonia, Michigan, we take pride in being your ultimate destination for all things Ford, and the Bronco Sport is no exception. When you step into our dealership, a dedicated Sales Consultant will advocate for you throughout the entire process, from helping you find the perfect Bronco Sport that suits your needs to guiding you through finance and lease options and ensuring a stress-free signing and final paperwork process. We understand the importance of simplicity and transparency, making your journey toward owning a Bronco Sport as effortless and enjoyable as possible.
As the Michigan Ford dealership with the largest inventory and recognized as the #1 Ford dealership in the world based on the 2021 and 2022 Ford total retail sales volume reports, you can trust Bill Brown Ford to deliver excellence in selection and service. Whether you're seeking thrilling off-road adventures or a reliable and capable daily driver, choose the Ford Bronco Sport from Bill Brown Ford. It's ready for anywhere the road takes you. Visit us today in Metro Detroit and get ready to experience the road ahead.
Ford Bronco Sport For Sale Near You
Discover the ideal Bronco Sport for your lifestyle at Bill Brown Ford with our exclusive TrueView™ inventory. TrueView™ brings you the most up-to-date listing of in-stock and in-transit Bronco Sport models available in Michigan, without the need to navigate through customer orders or holds.
Custom Order Your Bronco Sport
Create your dream Ford truck by utilizing our user-friendly online Build and Price Tool.
Servicing Your Bronco Sport
At Bill Brown Ford, our certified technicians and expert service advisors ensure your Bronco Sport is serviced quickly and with care, so you can get back on the road in no time! Our newly renovated Quick Lane facility spans 54,000 square feet with over 25 vehicle hoists. Whether you need regularly scheduled maintenance or more complex truck repairs, our proficient team and state-of-the-art facility stand ready to deliver top-notch service.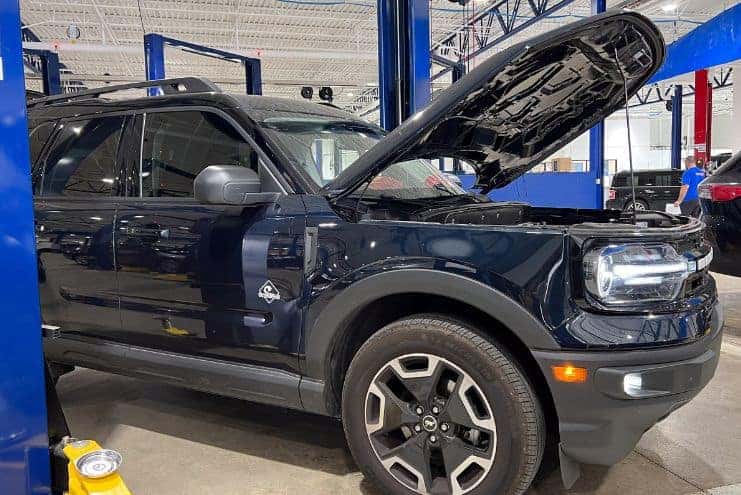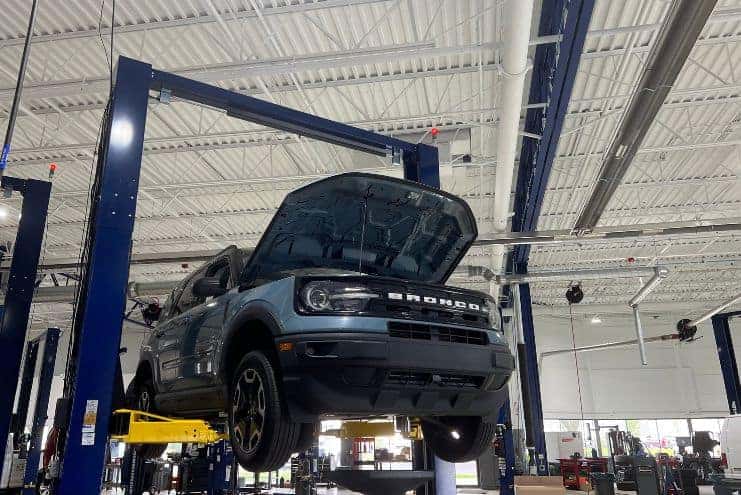 Stay Up-To-Date on the Bronco Sport
The latest news, events, and special offers from our dealership.
Test Drive the Bronco Sport
Select your vehicle and then select Schedule Test Drive and you'll be on your way
Experience New Adventures with a Bronco Sport
The Ford Bronco Sport embodies adventure and is designed to tackle any terrain with its standard 4x4 capability and G.O.A.T. Modes. With a variety of adventure-ready features and customization opportunities through accessory upgrades, this rugged SUV is the perfect companion for outdoor enthusiasts, families, and thrill-seekers alike.