#1 FORD DEALER IN THE WORLD
Bill Brown Ford is the #1 Volume Ford Dealership in MI with the largest inventory in the State. We have a 100+ year history of anticipating and understanding our customer's automotive needs and constantly innovating our dealership and service experience to be there for our customers 24/7, 365 days a year. Now, because of our customer first approach, Bill Brown Ford is proud to bring the title of the #1 Ford Dealership in the world home to the "Motor City" for the first time in more than 40 years.
Today, we're the only automotive retailer that is your partner in progress. We are by your side with the vision, leadership, and passion to help you successfully navigate every step of your automotive journey with ease. We keep you moving forward in life toward the future you envision.
At Bill Brown, we keep it simple. You work with one person throughout your purchase experience. We get you back on the road enjoying your new vehicle adventure in no time. Plus, at Bill Brown, you get the best price and a transparent view of every cost. No stress.
Mon, Thu

9:00 AM - 9:00 PM




Tue - Wed, Fri

9:00 AM - 6:00 PM




Sat - Sun

Closed
Mon - Fri

8:00 AM - 6:00 PM




Sat - Sun

Closed
Mon - Fri

8:00 AM - 6:00 PM




Sat - Sun

Closed
Mon - Fri

6:30 AM - 6:30 PM




Sat - Sun

Closed
Mon - Fri

8:00 AM - 6:00 PM




Sat - Sun

Closed
A COMMUNITY LEADER FOR OVER 100 YEARS
Bill Brown Ford is the largest Ford dealership in Michigan because we prioritize our customers and their goals above everything. The moment you walk into our dealership, you'll notice that we're here to make your vision for a new Ford car, truck, or SUV a reality, because we care about our customers and our community like family. Our goal is to give you the best, easiest, and seamless auto buying experience possible. This is the same goal that has driven the dealership and the Brown family for over 100 years.
As the #1 AXZ-Plan dealership in the world, we sell more discounted new Ford cars and trucks to Ford employees and their families and friends than any other dealership in the world. Generations continue to make memories with Bill Brown Ford, and we're dedicated to meeting and exceeding our customers' expectations every day. With a commitment to adding continuous value to our community, we've developed a long-standing reputation at our Michigan Ford dealership for extraordinary service and care and a purpose-driven commitment to the future of our community.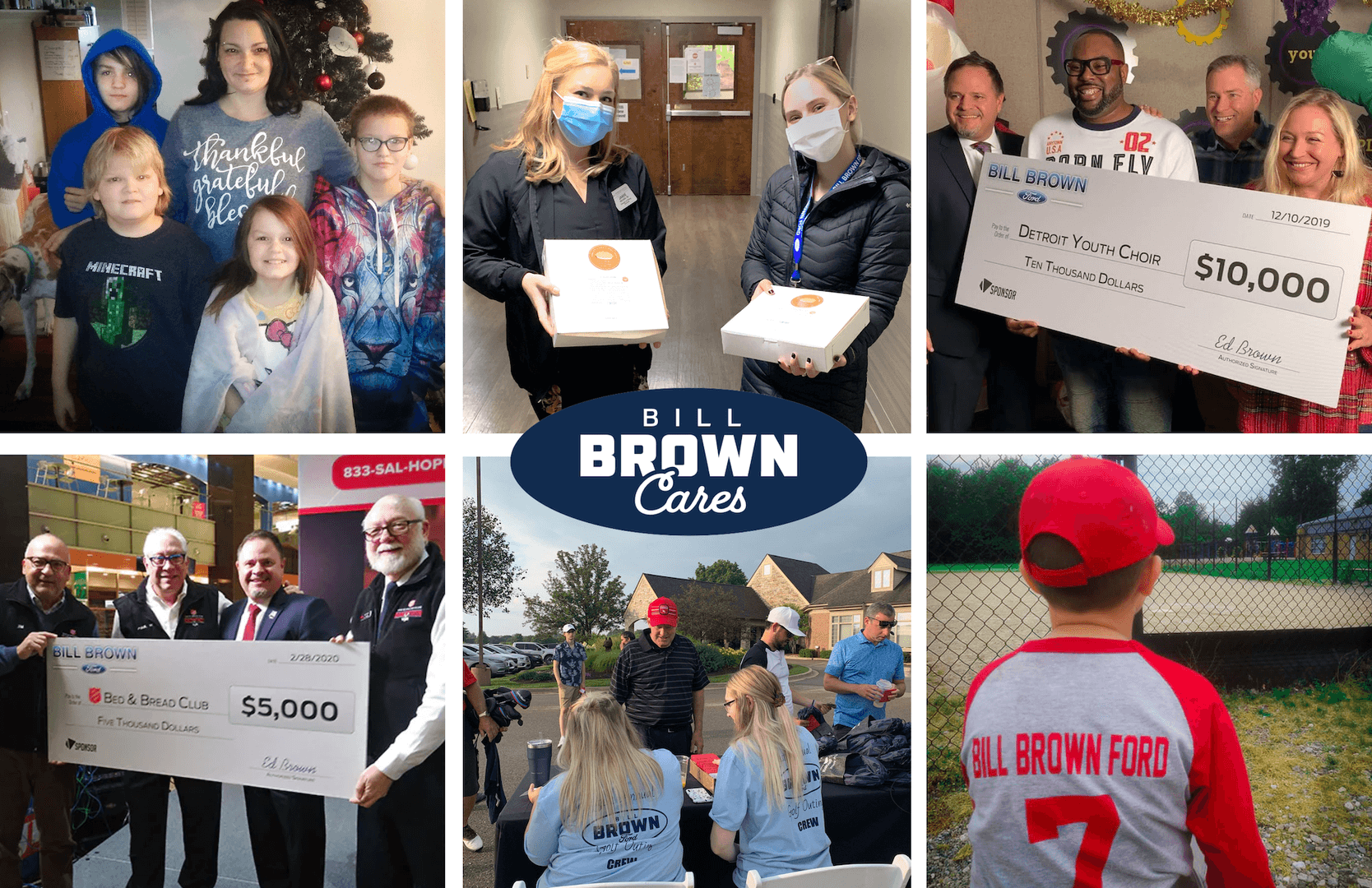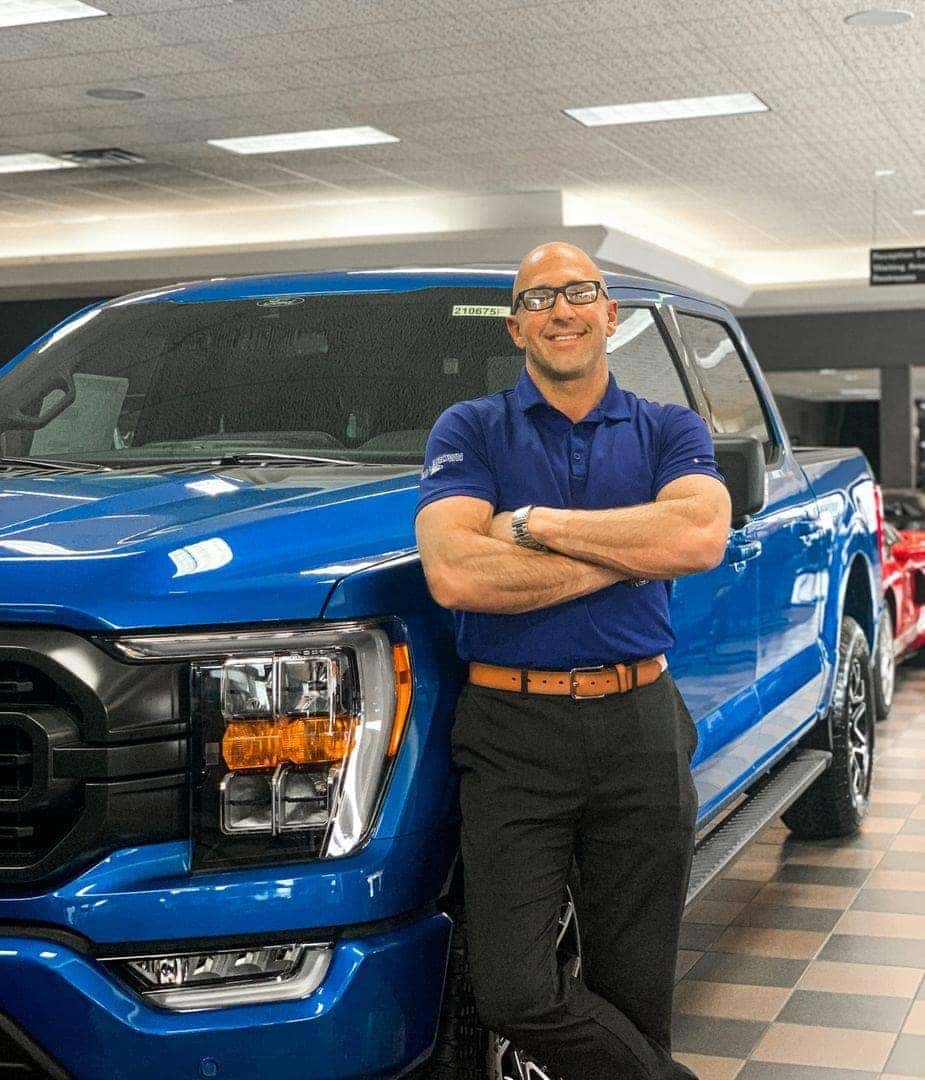 THE ONLY SEAMLESS SALES EXPERIENCE
Bill Brown Ford has the most experienced sales team in Michigan. Every one of them is an expert in the entire car-buying process. Thanks to them, we've been able to develop the first and only Seamless Sales Experience, where one person advocates for you throughout the entire sales and service process. Our sales team has a relentless desire to get you what you want as fast and hassle-free as possible.
At Bill Brown, we've simplified the Auto Buying process with our One Person – One Customer approach. Your personal sales associate will guide you from vehicle selection through finance and lease options to signing the final paperwork. You'll never be left waiting for a manager or shuffled into a finance office.
Only Bill Brown offers a Seamless Auto Buying Experience, where your personal sales associate will get you the best deal available. No Surprises. No Hidden Charges. No Stress. And, because one person helps you with everything, they will get you back on the road, enjoying your new Ford adventure - FAST. In under an hour.