Ford F-150 vs Chevy and Ram Trucks in Livonia, MI
Compare the Ford F-150 to the Competition
Discover a new truck that can enhance your commute in the Livonia area when you come to Bill Brown Ford. We recognize that you have several options for your next vehicle. Many of our customers compare the Ford F-150 to the top models from Chevrolet and Ram. Our Ford sales team recommends that you take a closer look at the power, handling, and other features that can streamline your commute before you pick out a new truck.
See How the Ford F-150 Stacks Up Against the Chevy Silverado
Find a truck that performs the way you need it to on the streets of Westland, MI, and beyond. Will you tow equipment for your job sites? You'll want to choose the new F-150 over the new Silverado for two reasons. First, the Ford F-150 offers best-in-class towing at 13,200 pounds. The Silverado only provides up to 12,500 pounds. Additionally, the Ford truck features a best-in-class payload at up to 3,270 pounds, which you can compare to the Chevy Silverado at 2,250 pounds.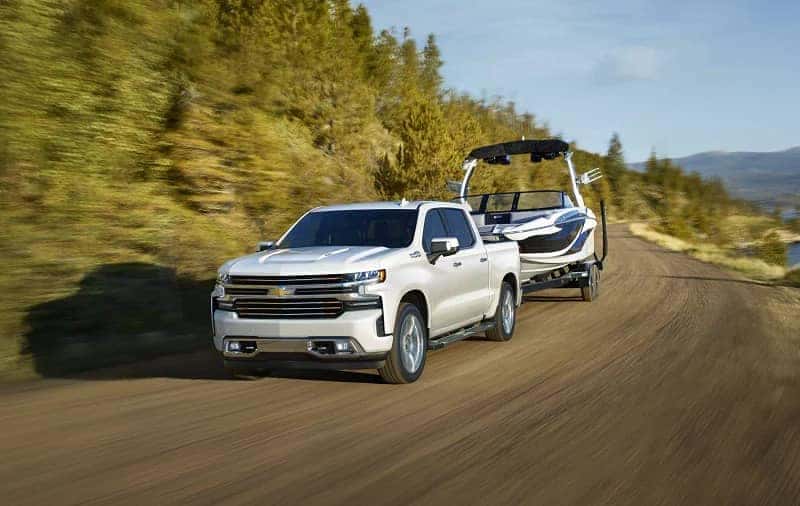 Chevy Silverado 1500 Fuel Economy
The Ford truck offers significantly better fuel economy than the Chevrolet truck. Based on EPA fuel economy estimates, you might get 23 MPG combined fuel economy for the new F-150 at the base trim and only 17 MPG combined for the new Silverado at the base level. The Ford truck also offers you a better turning radius than the Chevrolet truck, letting you turn your vehicle 20.4 feet instead of 22.3 feet. Adding up to a pickup truck that offers more efficiency regarding fuel and better maneuverability on the roadways and parking structures you're sure to encounter
Ford F-150 vs. Chevy Silverado 1500 Powertrain
The Ford F-150 also offers more powertrain options, including more horsepower at every level than the Chevy Silverado. The base trim of the F-150 truck features a 3.3L Ti-VCT V-6 that generates up to 290 horsepower, and you can also choose a truck equipped with a 2.7L EcoBoost V-6, 5.0L Ti-VCT V-8, 3.5L EcoBoost.
The max horsepower available for the Ford F-150 comes from the high-output 3.5L EcoBoost V-6 that gets you up to 450 horsepower and 510 pound-feet of torque. Compared with the new Chevrolet Silverado, you only have access to a 2.L turbo engine, 5.3L V-8, or a 6.2L V-8 engine. The most horsepower you can get from the Silverado comes from the 6.2L V-8 that generates up to 420 horsepower and 460 pound-feet of torque. Find your next Ford truck at our Michigan dealership today!
New Ford F-150 vs RAM 1500
When it comes to finding a new pickup truck, you've likely considered the Ford F-150 or the RAM 1500 at some point in the process. After all, these top truck competitors continue to dominate the segment with their performance and capability. If you're looking to buy a truck that checks off all the boxes while offering you an excellent value for your budget, then we recommend that you consider the new F-150 over the RAM truck for your Farmington, MI excursions.
Ford F-150 vs. RAM 1500 Horsepower
Are you looking for the most horsepower for your daily driving tasks? The Ford truck offers you up to 450 horsepower and 510 pound-feet of torque on the Limited model. In comparison, the RAM truck only nets you up to 395 horsepower and 410 pound-feet of torque at the Limited trim. The Ford F-150 features a 6-speed or 10-speed automatic transmission, while the RAM 1500 only features an 8-speed automatic transmission. Both trucks do offer you the option of making adjustments to your ride through a manual function.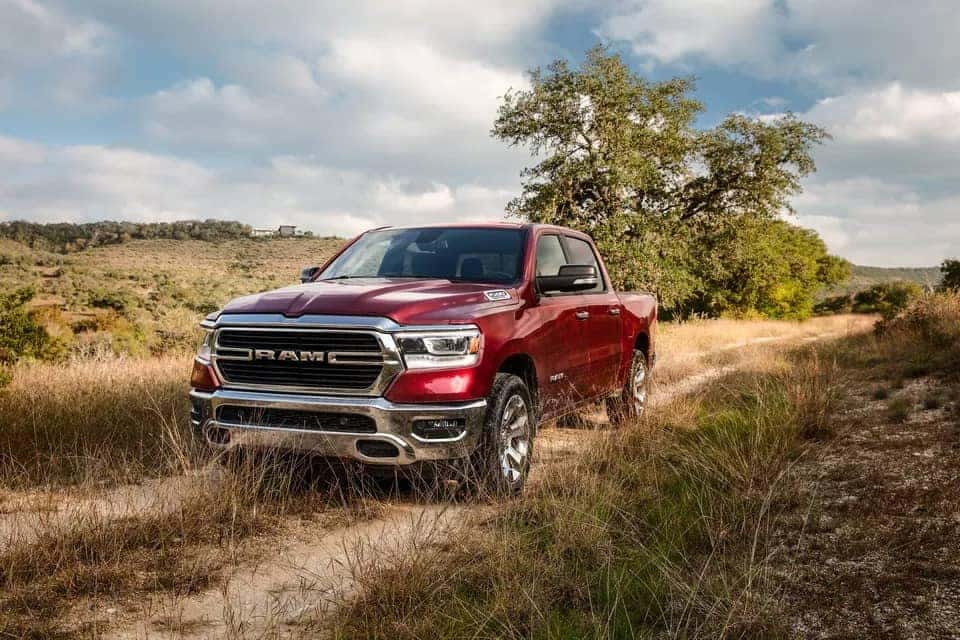 Ford F-150 vs. RAM 1500 Fuel Economy
If you want to maximize your fuel efficiency as you travel in the city, choose the Ford F-150 instead of the RAM 1500. The Ford truck offers you an EPA-estimated fuel economy rating of 23 MPG combined, while the RAM truck only offers you up to 19 MPG combined at the base level of both trucks. Additionally, the Ford F-150 offers a turning radius of only 20.4 feet compared to the RAM 1500s 23.1 feet, making the Ford model a more maneuverable option.
Ford F-150 vs. RAM 1500 Passenger Space
Will you travel with passengers? Most truck owners do end up transporting passengers in their trucks from time to time, whether for work or recreational occasions. Your passengers will thank you for choosing the Ford F-150 over the RAM 1500 when you consider the space available to accommodate them. The Ford truck offers more legroom for those seated in the front, giving you 43.9 inches of legroom compared to the RAM truck's 40.9 inches.
Schedule Your Ford F-150 Test Drive at Our Livonia Ford Dealership
Come to our dealership and take the Ford F-150 for a test drive to see how it can perform for your Redford, MI adventures. Whether you need a truck to transport equipment or passengers, you will find that the new F-150 comes out on top when comparing metrics. Call your preferred Metro Detroit Ford Dealer today to schedule a test drive (734) 237-3832. We will demonstrate the F-150's features and answer any questions to help you make an informed buying decision.