Local Farmers Markets to Visit this Summer in Livonia, Redford, Farmington, Westland, & Northville, MI!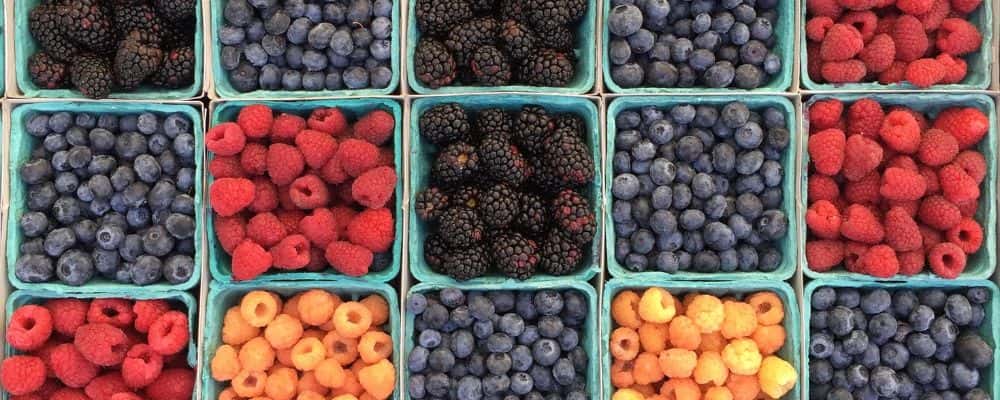 Farmer's markets bring local farmers and residents together while providing access to fresh, healthy food, including quality pastries, flowers, produce, fresh meat, and more. Supporting local farmers and artisans keeps our communities moving. If you are looking for some of the best local farmer's markets, look no further! Here is a list of just a handful of incredible markets near Livonia, Michigan, to visit this summer. 
Healthy Livonia & Michigan State University
Healthy Livonia is partnering with Michigan State University's Extension at Tollgate Farm to hold an indoor Farm Stand on eight upcoming Thursdays from 11 am to 1 pm, through October 20 at the Kirksey Recreation Center located at 15100 Hubbard St, Livonia, MI 48150. The produce available at the farm stand is grown by the Sustainable Agriculture Program at MSU Tollgate Farm in Novi, MI. Tollgate provides non-formal learning for children, families, and adults, offering the unique opportunity to experience agriculture hands-on in urban environments. Come out and enjoy fresh produce grown right here in our community!
Wilson Barn's Farmers Market 
The Wilson Barn, located in Livonia, Michigan, was built in 1888. It was a premier dairy industry leader and is a National Historic Site. They offer a variety of events yearly, including a Farmer's Market, Pumpkin Fest, and a Car Show. Wilson Barn's Farmers Market runs from July 9 through September. Visit the preservation of one of Livonia's treasured sites and enjoy Local vendors offering an assortment of produce, plants, and crafts. They even have delicious cider, donuts, and live music too!
Farmington Farmers and Artisans Market 
The Farmington Farmers and Artisans Market, located at 33113 Grand River Ave Farmington, MI 48336, is a weekly seasonal market that provides local produce. Their community goal is to encourage hands-on participation, connecting with locals, and to enjoy live demonstrations. Visit their market on Saturdays from 9 am – 2 pm May through November, where you can find locally grown produce, gourmet specialties, artisan originals & live entertainment! This weekend July 23, they are back at their old stomping grounds at Riley Park and the Sundquist Pavilion, where there will be more than 50 farmers and vendors. 
Westland Farmers and Artisans Market 
The Westland Farmers and Artisans Market is located at 1901 N. Carlson in Westland, Michigan, and is open on Thursdays from 3-7 pm, May 26 through October 13, 2022. Westland Farmers Market brings local farmers and residents who want access to fresh, healthy food together. They believe supporting local farmers is important and should be fun, so they invite local artisans and musicians to perform during market days.
Redford Township Market at the Marquee 
The Redford Township Farmers Market, located at 15145 Beech Daly, Redford, MI 48239, is a unique indoor-outdoor venue featuring local vendors with home-grown products. The farmer's market is open from June 20 through October 17 on Sundays, 10 am -3 pm. They encourage local Michigan residents to come out and buy local, buy fresh and support small businesses. The Marquee periodically showcases festivals, art fairs, craft shows, and musical entertainment throughout the year.
Northville Farmers Market 
If you want to find some of the best local handcrafted items, plants, honey, baked goods, produce and flowers, visit the Northville Farmers Market. Open every Thursday from May 5 through October 27 from 8 am – 3 pm and located on the corner of 7 Mile and Center Streets in the lot, across from the Northville Downs, this market will have everything you need for a summer cookout.