Join Us For The Grand Opening Event Of Bill Brown Ford's New Quick Lane & Fleet Facility

Celebrate The Unveiling Of Bill Brown Ford's New Quick Lane Facility 
After over 100 years, Bill Brown Ford has built Michigan's largest and most advanced automotive dealership campus. We've created a unique facility that our customers and employees can count on. Maintaining our commitment to growth, we opened a new fleet facility in April, including a new Quick Lane Department. Our newly renovated and expanded facility has 54,000 square feet of shop space and over 25 vehicle hoists.
The Bill Brown Ford's Quick Lane facility is designed to provide top-notch automotive services, ensuring your vehicle runs smoothly and efficiently. Whether routine maintenance, tire replacements, or quick repairs, our highly skilled technicians are ready to get you back on the road in no time. We have also included an expanded customer waiting area to ensure comfort for those waiting on their vehicle. However, we now offer a complimentary vehicle pickup and delivery service for those needing more flexibility. 
Bill Brown Ford's Quick Lane
Grand Opening Event
To celebrate, Bill Brown Ford is thrilled to invite our Livonia community to the grand opening of our brand-new Quick Lane facility Friday, June 23rd, 2023, from 11 am -2 pm. This exciting event will be located at 32333 Capitol St in Livonia, MI, and promises to celebrate automotive excellence, community spirit, and favorite local eats!
The festivities will kick off with an exciting ribbon-cutting ceremony featuring esteemed guests from the Livonia Chamber of Commerce and our very own Livonia Mayor, Maureen Miller Brosnan. It's an honor to have their presence as we embark on this new chapter at Bill Brown Ford.
But that's not all! We've teamed up with two incredible Michigan food truck vendors. Indulge in your favorite local delights from the renowned My Food Truck Event and the delectable Motor City Sweet Treats. As a special surprise for guests, we'll be giving away free Quick Lane and Ford merchandise, including Bronco and Mustang hats, perfect for the Summer! But make sure to arrive early, as supplies are limited!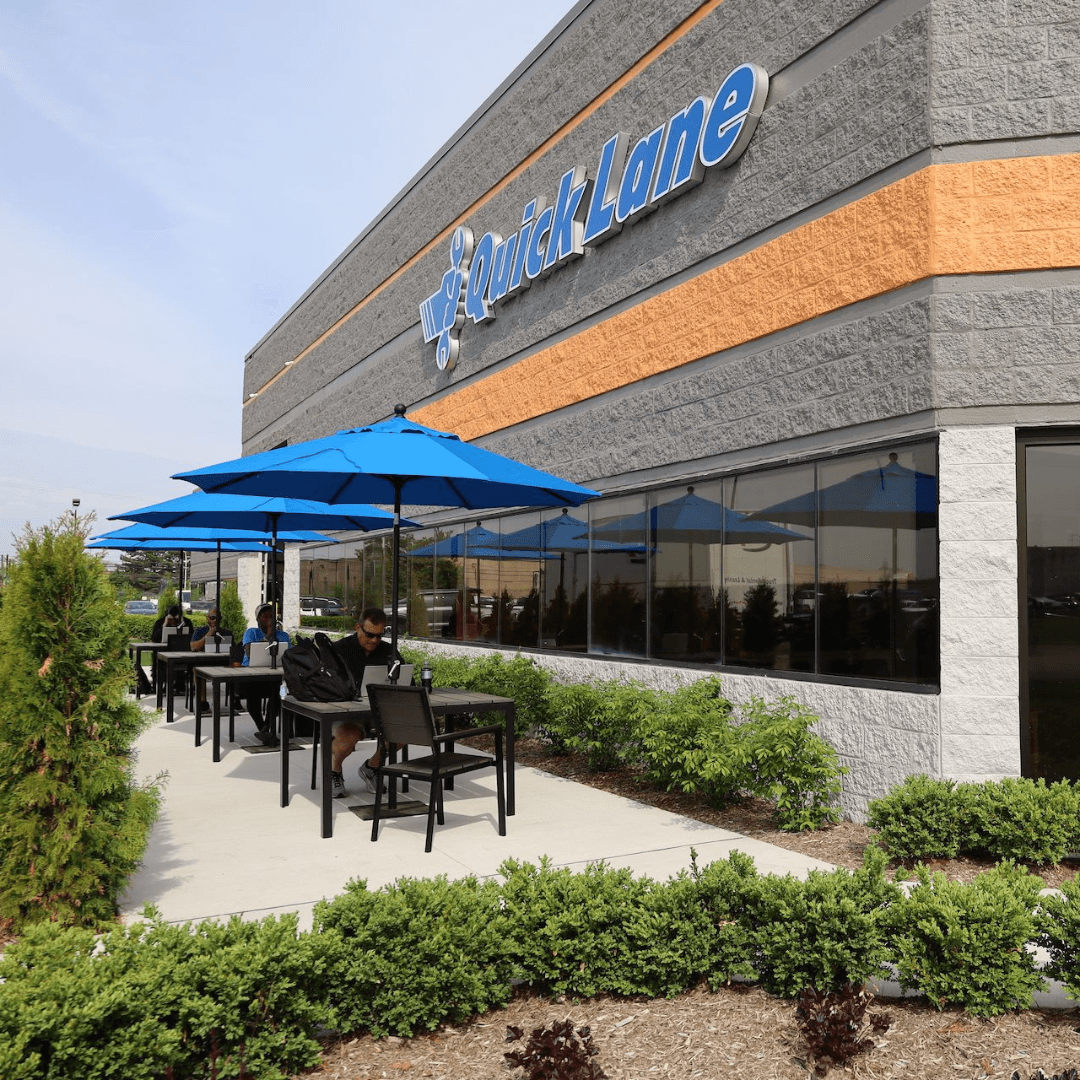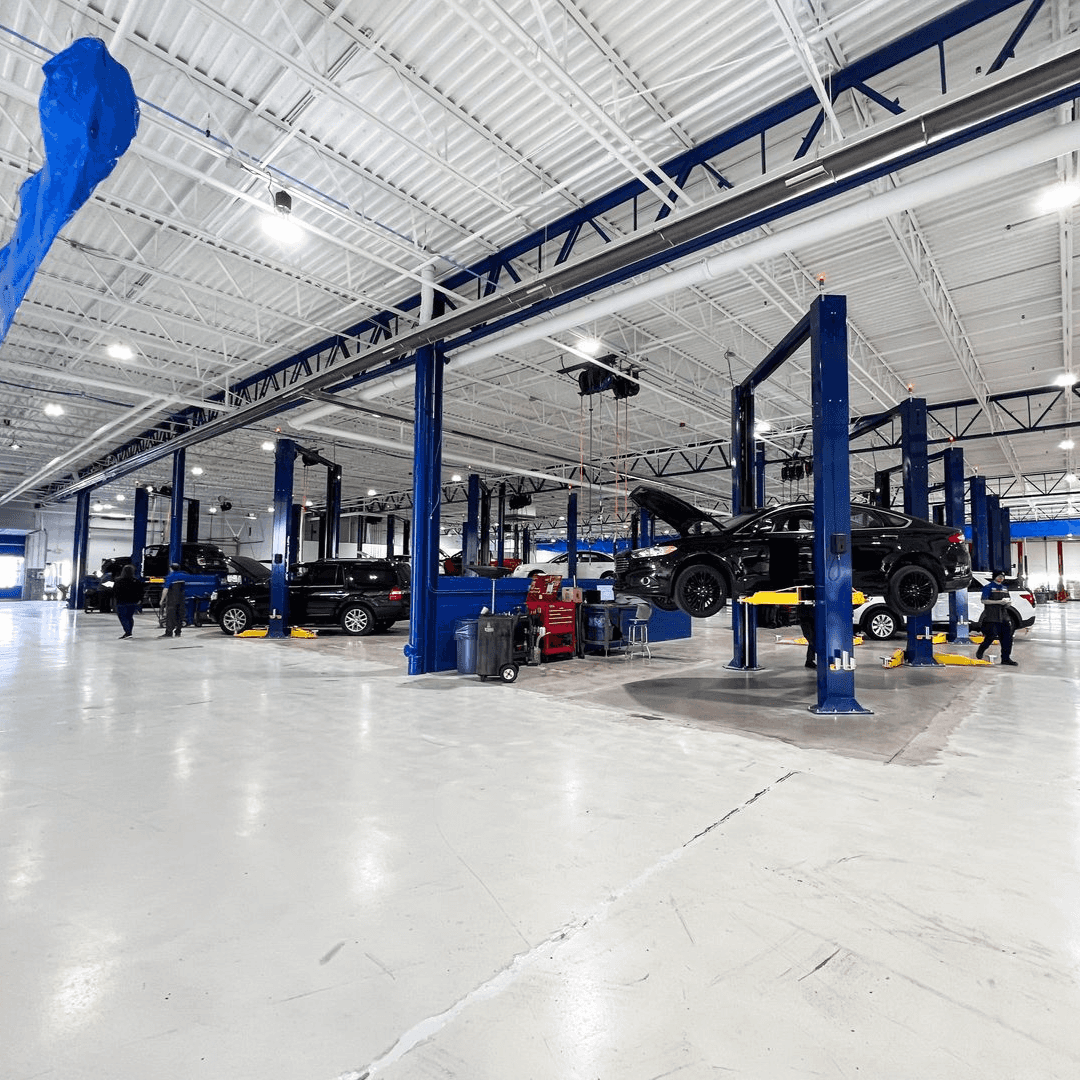 Courtesy Ford Pickup & Delivery Now Available At Bill Brown Ford
We're thrilled to announce that we now offer complimentary Pickup and Delivery for all your Ford vehicle repairs. At Bill Brown Ford, we understand the value of your time and strive to provide you with the utmost convenience when servicing your vehicle.
With our new Pickup and Delivery service, you can enjoy a hassle-free experience for all Ford warranty repairs, regularly scheduled maintenance, and customer-pay repairs. You are eligible for Ford Pickup and Delivery if your vehicle can be driven and not involved in a roadside collision.
Here's how it works: Our dedicated team at Bill Brown Ford will come to your desired location within a 15-mile radius, pick up your vehicle, and take it to our new state-of-the-art facility for the necessary repairs or maintenance. Once the work is complete, we will promptly return your vehicle to you. We understand that life can get busy, and that's why we go the extra mile to make servicing your Ford vehicle as seamless as possible. 
From the moment you step into our dealership to purchase your new Ford, you'll experience our commitment to providing a stress-free automotive journey. Our dedicated staff is here to assist you every step of the way, ensuring that your experience with us is effortless and enjoyable. Schedule your Service or Quick Lane maintenance visit and select "free pickup & delivery service" while booking your appointment, or call 734-421-7116 to speak with a Bill Brown Ford Service expert.
Schedule Your Service Appointment Today
Start Your Automotive Career in Quick Lane at Bill Brown Ford 
Kickstart your automotive career today at The Bill Brown Ford Quick Lane Tire & Auto Center in Livonia, Michigan. It's more than just a job; we help you build a career. New to the field? Not sure where you want to start? No problem! As the #1 Ford Dealership in the Nation, we're committed to providing you with the building blocks, knowledge, and experience required to build and excel in your career. 
Unlike other dealerships, we see our employees as more than just workers filling open positions. Instead, we have built a team. We help our employees achieve their daily goals by working with them to determine the best career path for their unique aspirations. Our support continues beyond there. We also offer our employees the resources to grow with us and fast-track their career advancement opportunities starting in Quick Lane.
Start your career at Bill Brown Ford today and join our leading team of technicians by applying below. If you have any questions about career opportunities or the application, don't hesitate to contact Bill Brown Ford's Service Director, Jason Ellsworth, at [email protected]. 
The Best Fleet & Quick Lane Facilities in Michigan 
Our all-new Bill Brown Ford Quick Lane Tire & Auto Center awaits you at the corner of Hubbard and Capitol. Join us on June 23rd from 11 am-2 pm for an unforgettable event! Experience the genuine community spirit and quality automotive service that has defined our dealership for over a century.
We look forward to sharing this monumental moment with our Livonia Community and making this day a cherished memory for everyone in attendance!