Last Chance to Order a 2022 Ford F150: Order Banks Closing May 13, 2022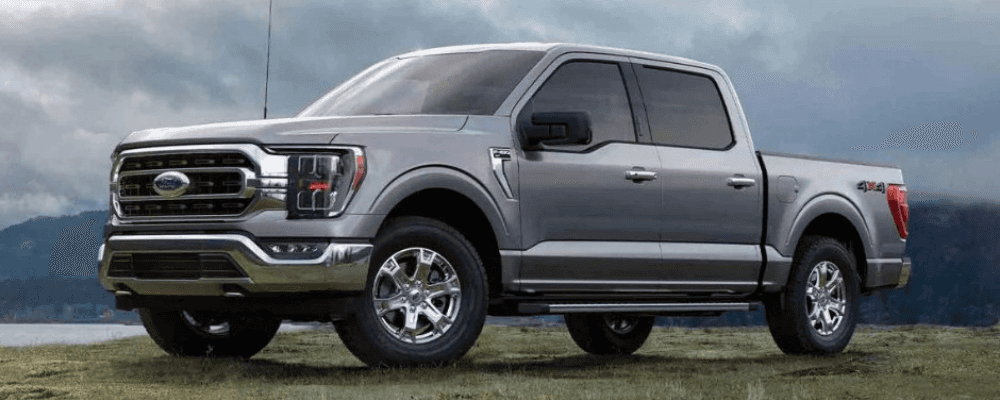 This week, Ford Motor Company announced that due to the increasing customer demand for the 2022 F150, they are closing order banks to keep up with current orders and production. Ford will accept orders for the XL, XLT, Lariat, King Ranch, Platinum, Limited, and Tremor in gas and hybrid powertrains until Friday, May 13, 2022.
What Does it Mean to Custom Order a New Ford Vehicle?
Placing a build to order at our local Michigan Ford dealer allows customers to lease or finance a Ford truck, SUV, or commercial vehicle designed for them based on their lifestyle needs. Customizable features include desired model, trim, powertrain, color, and other details such as packages.
How to Place a Custom Order at Bill Brown Ford in Livonia, MI
At Bill Brown Ford, we offer the fastest and easiest personalized auto buying process in the Detroit Metro area. Placing your build to order is simple.
Call 734-452-1024 to speak with a Sales Consultant, who will walk you through your build sheet based on the desired model and specs.

Next, you will need to sign the buyer's order. At this time, Bill Brown will need a copy of your

driver's license, an email, a phone number, and a signature

to verify your order with Ford.

Bill Brown will inform you once your order request has been accepted, providing updates on the status of your order.

Once delivered, you will sign your purchasing agreement finalizing your purchase based on the order summary you and the dealership agreed on when processing your order request. If there are different Ford specials when your order arrives, you will receive the lowest price possible.
Purchase a 2022 Ford F-150 at a Ford Dealer Near You
As the #1 Ford Dealer in the world, we're the only dealership that offers a one-customer one-salesperson approach allowing customers to work with one member of the sales team throughout your vehicle-purchasing journey. Our expert sales team works with you to get the best deal available, including up to $1000 off your customer order. Don't miss your chance to get behind the wheel of an all-new 2022 Ford F-150 by placing your order at Bill Brown Ford, your local southeast Michigan Ford dealer. If you would like to place an order for a 2022 F-150 with Bill Brown Ford in Livonia, please call 734-452-1024 to speak with a Sales Consultant today or check out our convenient vehicle configurator.
Vehicle Configurator Contact Us
Say up to date on the latest Ford order bank Announcements